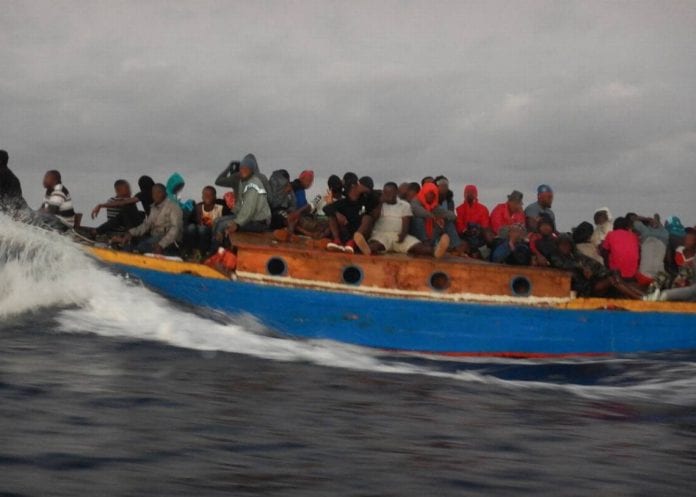 PORT AU PRINCE, Haiti, CMC – With the increase in the number of Haitian immigrants that have been arrested at the United States border this month, the U.S. is warning Haitian nationals against undertaking the dangerous travel by sea in unworthy boats in their attempt to reach the North American country.
In a statement, the US Embassy here said that Washington remains concerned about repeated maritime migrant ventures from Haiti, "several of which have resulted in the deaths of Haitian citizens…
"There are many different reasons that migrants attempt such unsafe voyages at sea, but none of them are worth the risk of life," the Embassy said, adding that the dangers of migrant ventures at sea are multi-faceted.
"The boats intercepted by the US Coast Guard and its partners are often severely overloaded, of poor quality, and lack safety equipment. These boats are often operated by smugglers, who have demonstrated little to no regard for the lives of Haitians in their pursuit for profit.
"Smugglers have been known to throw passengers overboard, or abandon their vessels. In some cases, smugglers are actually human traffickers who exploit migrants through some form of servitude, sexual exploitation, or other criminal activities."
Washington said that numerous US agencies and their international partners are working around the clock "to deter and stop these unsafe voyages before they end in tragedy.
"Too often these unsafe voyages result in loss of life, and they almost always result in a considerable waste of effort, precious resources, and time for the migrants themselves.
"As a long-time partner and friend of Haiti, the United States shares Haiti's desire for a better future for its people. As we work towards a more safe, secure, and prosperous Haiti, we urge anyone against undertaking these voyages," the Embassy said.
Over the period of one month, in June 2019, the United States Customs and Border Protection (CBP) agency says officers assigned to the Del Rio Sector in Texas said that they arrested over 1,000 Haitian nationals. Prior to June 10, Del Rio Sector had arrested only 17 Haitians this fiscal year, CBP said.