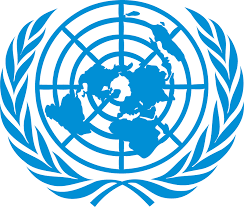 Violence against women
A report from the United Nations says the Latin America and Caribbean region is the most violent in the world for women.
In the report released in Panama this week, the UN Women and the UN Development Program (UNDP) found assaults on women persisted in the region, despite severe laws aimed at curbing the phenomenon.
Highest in the world
The rate of sexual violence against women outside of relationships is the highest in the world in the region, and the second-highest for those who are in, or were in, a relationship. the report notes.
It indicated three of the 10 countries with the highest rates of rape of women and girls were in the Caribbean.
Devastating scale in Central America
The report states that Femicide, the killing of women, occurred on a "devastating scale" in Central America and that two out of three women murdered died because of their gender.
The report notes that while 24 of the 33 countries in Latin America and the Caribbean have laws against domestic violence, only nine have passed legislation that tackles a range of forms of other violence against women in public or private.
According to the report, 16 of regional countries have femicide on the books, with only a few punishing newer types of crimes, such as cybercrime, political violence or acid attacks.
Despite those advances, though, the "plague" of violence continues to be a threat to human rights, public health and public safety, the report says.
Empower women
The UN agencies recommend strengthening institutions and policies in the region, and allocating resources to empower women.
The report also recommends that "patriarchal" cultural norms that maintain gender inequality be addressed.
The report noted that one third of women worldwide have been a victim of violence in their relationship or of sexual violence by people outside their relationship.