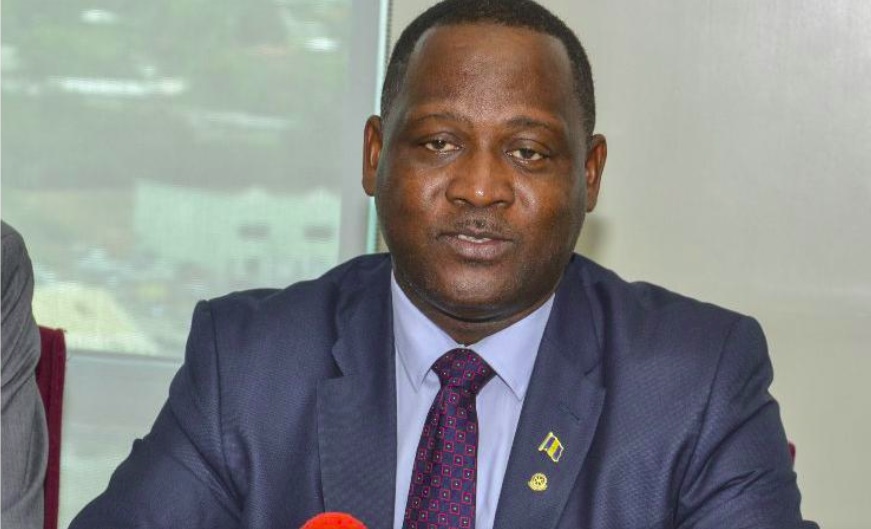 NEW YORK, Jan 19, CMC – Two former senior insurance executives in Barbados have been named in the money laundering case in the United States involving former Barbados government minister, Donville Innis.
The indictment unveiled here on Friday names former Insurance Corporation of Barbados Limited (ICBL) chief executive officer, Ingrid Innes, and former ICBL senior vice-president Alex Tasker as defendants.
While both Innis, who was identified as a Canadian citizen and a resident of Barbados and Tasker, who is currently the chief executive officer of Digicel are not under arrest in the United States, the nine-page indictment alleges that between August 2015 and April 2016, Innis engaged in a scheme to accept a bribe from ICBL and to launder the money to and through the United States.
It further alleges that Innis and Tasker agreed to pay the bribe and that in furtherance of the scheme, Innes, Tasker and ICBL Executive 1, caused ICBL's majority shareholder, a company in Bermuda, to make the bribe payments.
According to the indictment, these were made to Innis through a US bank account in the name of the New York dental company.
Last August 6, the former government minister was charged with conspiracy to launder money and two counts of money laundering in the United States.
The indictment accused Innis of accepting bribes from ICBL in 2015 and 2016 while he was Minister of Industry, International Business, Commerce and Small Business Development.
The allegation was that ICBL paid him BDS$36,000 to use his authority to ensure the firm's million-dollar contract with the state-owned Barbados Industrial Development Corporation (BIDC) which was under his ministerial portfolio was renewed.
Innis was not available for comment, but Tasker told Barbados media he had no comment to make on the matter.