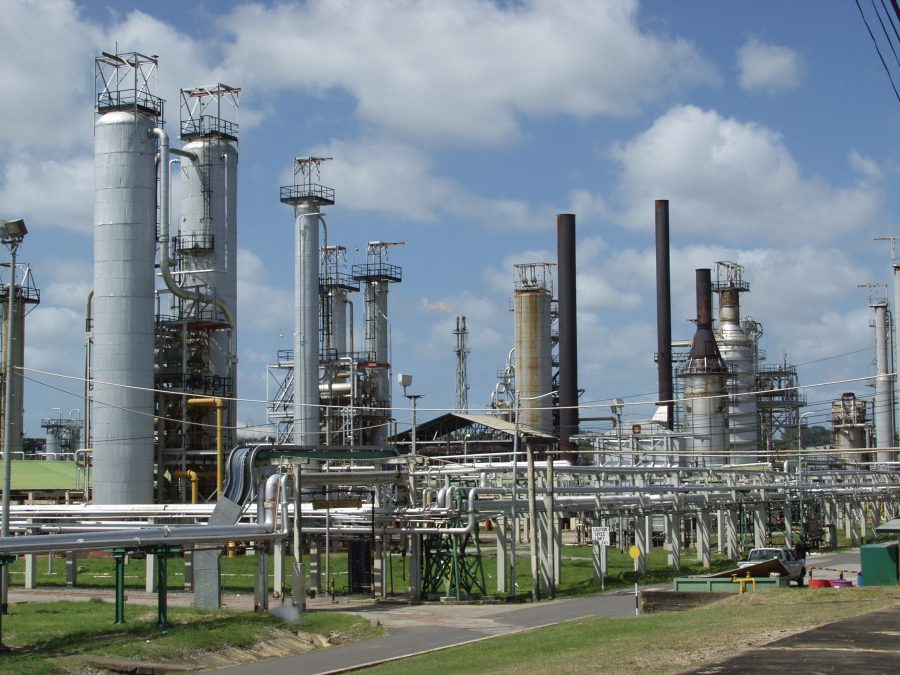 The state-owned oil company, PETROTRIN, Friday announced the closure of its operations on November 30, effectively scuttling a plan by the Oilfield Workers Trade Union (OWTU) to keep the loss making oil refinery of the company, operational.
"The Board advised the union that the proposal failed to address critical issues regarding financing and profitability and there was insufficient information to give us an understanding of how the plan would work. We therefore decided that it was not a viable option," PETROTRIN chairman, Wilfred Espint said following a two hour meeting with the union on Thursday.
Earlier this month, Espinet said that there's a 3,400 permanent workforce in PETROTRIN (but) "if you ask me today how many employees we have in PETROTRIN I could not tell you because….that's a number that keeps moving in the temporary workforce all the time on a daily basis".
A statement issued following the talks said all permanent employees will receive their termination by the terms of the relevant collective agreements by November 30.
The meeting was held to discuss the trade union's proposal on the future of the oil company which was presented to management last week and Espinet said had also presented a lease proposal that was different to the one that had been earlier presented.
According to the statement, the company had advised the union that it would review the proposal but confirmed that it would be proceeding with its transition plans for a safe and efficient shutdown of the refinery and the preservation of the company's assets.
"The Board is open to any option that would make the business self-sustainable and profitable but time is not on our side and we are proceeding with the one viable option that is available." Espinet said.
PETROTRIN said that another meeting has been scheduled with the OWTU to provide further information on termination packages and the exit procedure.
The disclosure by PETROTRIN followed comments by Prime Minister Dr. Keith Rowley at a political meeting of his ruling People's National Movement (PNM) on Thursday night that the proposal by the union was not viable.
"I understand they put a proposal forward (and) when you look at it everything about the proposal is about maintaining the status quo. That couldn't be serious. But I have just been informed that the board is looking at the proposal and the board if of the view that the proposal is short in many many areas…."
Rowley insisted that his administration was not shutting down PETROTRIN, telling supporters "what we have said, we are restructuring PETROTRIN to come back stronger and better after the restructuring.