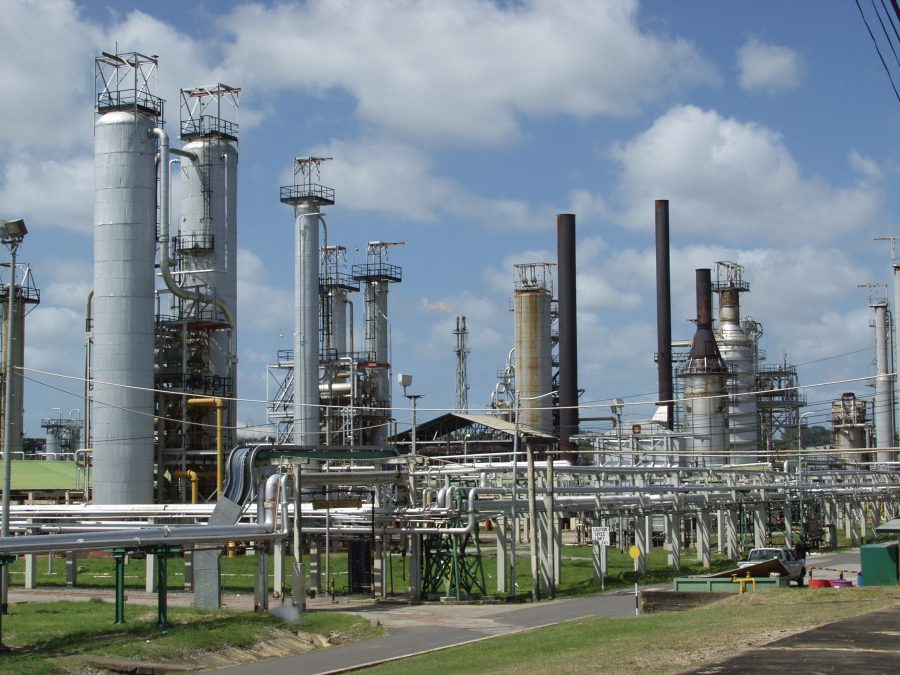 PORT OF SPAIN, Trinidad, CMC – The Oilfield Workers Trade Union (OWTU), says it intends to file contempt of court proceedings against the state-owned PETROTRIN, after accusing the oil company of failing to discuss the manner through which new staff will be employed at two new companies.
The government has announced plans to shut down the loss-making PETROTRIN and replace it with three new companies, including Heritage Petroleum Company Ltd, and Paria Fuel Trading Company.
Contempt of court
"The company refused to say what criteria are being used in the hiring process and what is the whole structure of the new company. It constitutes contempt of court and we will be going for contempt of court proceedings in respect of their refusal to answer those questions," OWTU President General, Ancel Roget told reporters.
Last week, the Industrial Court ruled that the company violated the Industrial Relations Act by failing in good faith to treat and to enter into negotiations with the union for the purpose of collective bargaining, particularly, the shutdown of the company and the retrenchment of its 4,700 employees.
The Court ordered PETROTRIN to meet with the union to discuss the "issues related to the terms and conditions of employment of the workers for which the company had a duty to discuss with the union."
The Court had given the parties until Tuesday to discuss the matter.
But Roget told reporters that two members of the PETROTRIN board are also members of the new company "and therefore are duty bound to provide answers to the questions coming from the court."
New employment not sustainable
The OWTU said it believes that while the retrenched workers are being offered new employment, these jobs are not sustainable and the workers would most likely be paid minimum wages with inadequate terms and conditions of employment.
"Essentially it is to get the union out because it is their belief that if they get the union out they can wreak havoc. That is what they will consider to be profitable and successful," Roget said, expressing concern also at the existing pension plan for the workers.
He said the government had indicated that the plan was sufficiently funded but that the trustee, Republic Bank says otherwise.
Roget said that PETROTRIN could not say whether all workers will collect their severance packages on Friday.