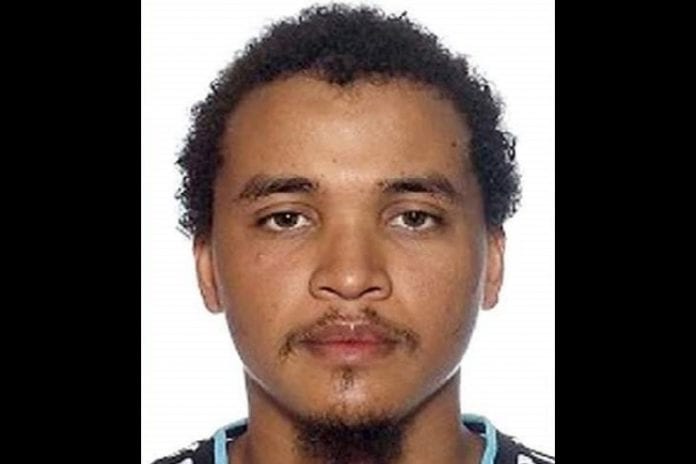 The United States Department has named Trinidadian national Shane Dominic Crawford – whose also goes by the names Abu Sa'd at-Trinidadi, Asadullah, Shane Asadullah Crawford and Asad – one of five people who were on Thursday added its list of Specially Designated Global Terrorists (SDGTs).
The five were named terrorists under an executive order which imposes sanctions on foreign persons determined to have committed, or pose a significant risk of committing, acts of terrorism that threaten the security of US nationals or the national security, foreign policy, or the country's economy.
The State Department suspects Crawford, 31,  to be a foreign terrorist fighter in Syria carrying out terrorist activity on behalf of ISIS, including acting as an English language propagandist for the group," the US State Department said.
The SDGT designation means that US citizens are generally prohibited from engaging in transactions or dealings with Crawford or any of the other named persons – Sudanese El Shafee Elsheikh; British extremist Anjem Choudary; Sami Bouras, a Swedish citizen of Tunisian descent; and New Zealand national Mark John Taylor . All property and interests in property held by these persons under US jurisdiction have been frozen.
The State Department said the action notifies the US public and the international community that Crawford, Elsheikh, Choudary, Bouras, and Taylor have committed or pose a significant risk of committing acts of terrorism.
Last year in an interview with ISIS magazine Dabiq, Crawford spoke about his own "jihad endeavour" in his homeland. He admitted that he and a few of his Muslims brothers took revenge "whenever the disbelievers in Trinidad would kill or harm a Muslim".
Crawford was identified in the article as a sniper for ISIS and was one of the first three Muslims to leave Trinidad and Tobago to join the terrorist organization.
The former Christian who converted to Islam left his homeland for war-torn Syria in 2013.