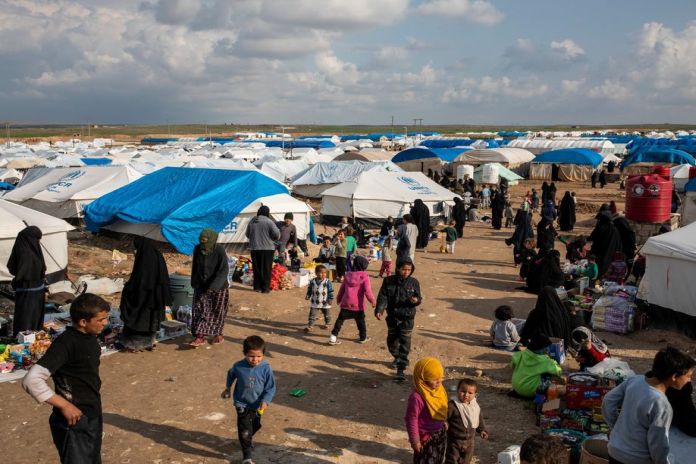 A prominent Trinidadian Attorney Christian J. Williams says that he had written to the Trinidad and Tobago government seeking the repatriation of more than 50 nationals living under what had been described as 'dire conditions" in Syria.
He said the 70 people, including 50 children are nationals of the country and the state needs to acknowledge the nationalities of the individuals and that it has a mandate to repatriate its citizens.
"For the past two years, the government has been running around in circles (and) we must get a concrete conclusion to this issue. If it is, for example, they do not wish to acknowledge our Trinidadian nationality, just come out by way of statement and say so and that will solve all problems, Williams said on the I955FM radio station.
Earlier this year, the children and wives of men who are suspected of fighting for Islamic State (IS), wrote to Prime Minister Rowley, urging him to consider their plight and allow them to return home.
The Trinidadians had arrived at the camp in December 2018 as part of an exodus of people who had fled after the capture of IS territory by a US-backed military campaign spearheaded by the Syrian Democratic Forces (SDF).
The government has not made any response to the latest claim by the attorney, but in July, Attorney General Faris Al-Rawi denied allegations that the government was being uncaring towards the nationals in refugee camps in Syria.
He said the government has drafted a returning citizens bill and that the Anti-Terrorism (Amendment) Bill 2020, outlines specific measures to treat with nationals who are returning from conflict zones such as Syria and other Middle East countries.
Williams said that efforts should be made to prevent the "non-issue" matter going to the courts at great expense to the tax payer.
Williams said that the winter season is approaching and the conditions in the camps are deteriorating.
"All the children from my understanding when they left Trinidad were below the age of 14. So, therefore, they would not be guilty of any crime because they left with their parents".
The attorney told radio listeners that "all the conventions of the world they don't speak about the detention of children…because it goes against the fundamental rights of the child.
"If the children are guilty of any crime, very simply let the government produce the evidence that this child has done this and then we take it from there," said Williams, who had also penned a letter to the Chief Immigration Officer, Charmaine Gandhi-Andrews.
CMC