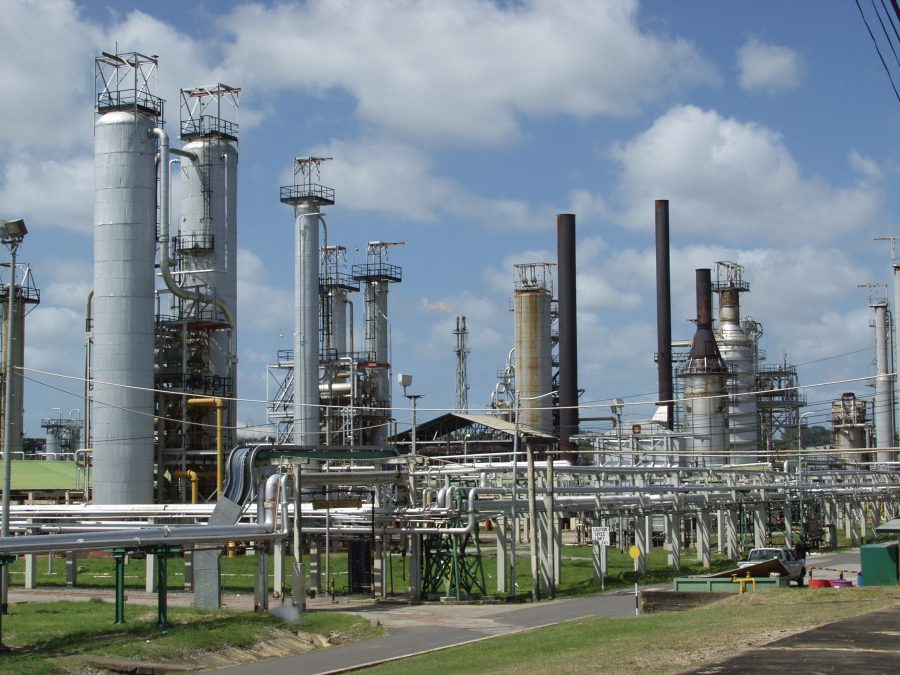 TRINIDAD
Trinidad and Tobago's state owned oil company, Petrotrin, has started to review security operations following the sighting of a body within the oil tank at the Point Fortin on the weekend.
On Thursday, Petrotrin confirmed reports that Curtis Pierre, a resident of Point Fortin entered the tank on Saturday.
"Petrotrin wishes to confirm the sighting of a body within the oil tank in its tank farm operations …..this development follows an exercise to extract the contents of the tank, which began on Sunday.
The company says it is continuing the extraction exercise to retrieve the body and for it to be identified by the relevant authorities.
Concerning the security arrangements, the company says it will place razor wire at the top of a 12 foot security fence; place signage indicting that the facility is for authorized personnel only; will construct a solid brick wall at the northern side of the facility and ensure that there is routine surveillance and patrol by security officers.
According to Petrotrin, further details on security arrangements as well as efforts to recover the body will be released as they become available.