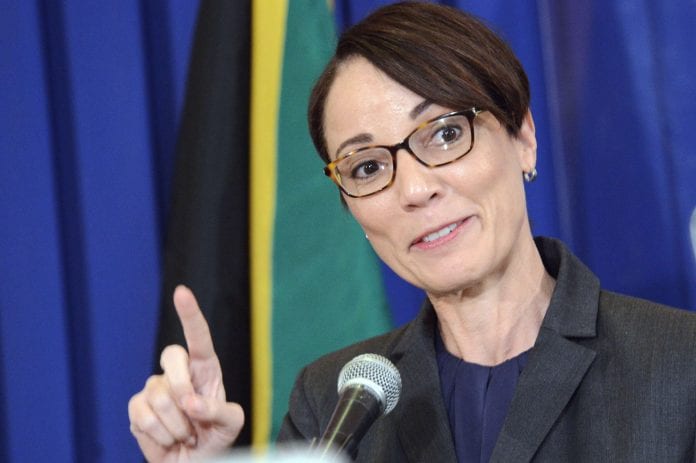 Reforms scheduled for Piarco International Airport
Jamaica's Ministry of Foreign Affairs and Foreign Trade has announced that they have come to a resolution with the Trinidad and Tobago Government regarding reports of Jamaicans being denied entry into the Twin Republic. Minister of Foreign Affairs and Foreign Trade, Kamina Johnson Smith, says T&T have pledged to address the issues related to the treatment of Jamaican nationals.
Part of the proposed reforms include implementing customer service training at the Piarco International Airport by June 2016, specifically targeting those who interact with passengers who are denied entry. A dedicated facility at Piarco International Airport will also be retrofitted for the use of persons who are denied entry.
"We welcome these undertakings and hope they will provide tangible results to the Jamaican citizen, who we always represent," said Minister Johnson Smith. "There is, however, more work to be done, and our discussions will continue on more complex aspects of our concerns – again, all in the interests of our citizens."
She also explained that her counterpart's response followed on their recent "face-to-face" meeting in New York in the margins of the United Nations General Assembly Special Session on Drugs (UNGASS).  The Ministry advised that discussions will continue in earnest and further updates will be provided at the appropriate time.
Last month, Port of Spain deported at least 12 Jamaican nationals, with officials claiming that their stay in the Twin Republic would have cost the State significantly. Denial of entry would technically defy the traveling rights specified under the CARICOM Single Market (CSME), which guaranteed the all qualified CARICOM national can live and work in any CARICOM state that participates in the Free Movement regime without the need for a work permit. However, the Trinidadian Ministry of Foreign Affairs says the Jamaicans were denied entry based on Section 8 (1) (h) of the Immigration Act, which allows the country to deny entry to any persons deemed likely to become charges on public funds.