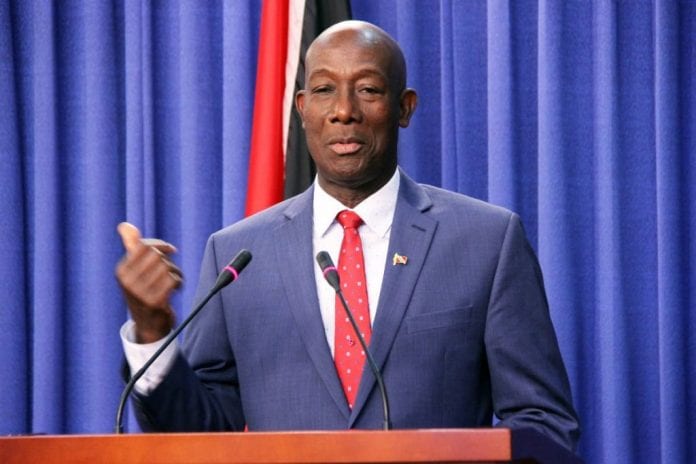 Prime Minister of Trinidad and Tobago, Dr. Keith Rowley held talks with United States Vice President Kamala Harris on Thursday, according to a statement issued by the Office of the Prime Minister.
The two-paragraph statement said that the "telephone conference meeting" was "the very latest in a series of high-level contacts which the Chairman of CARICOM, Prime Minister Rowley has been having with high-level officials of the US administration in recent weeks".
It gave no further details, but in recent times, Rowley has been seeking to get Washington to provide the CARICOM region with vaccines to curb the spread of the coronavirus (COVID-19) pandemic.
Meanwhile, President Joe Biden said Thursday, America is committed to bringing the same urgency to international vaccination efforts that it has demonstrated at home.
Biden said Washington has already committed four billion US dollars to support COVAX, an initiative to reduce vaccine disparity between high- and low-income countries. It is a partnership between the World Health Organization (WHO) and two international groups – the Gavi vaccine alliance and the Coalition for Epidemic Preparedness Innovations (CEPI) – which aims to send vaccines to developing countries.
Biden said that the US has launched partnerships to boost global capacity to manufacture more vaccines.
"My administration supports efforts to temporarily waive intellectual property rights for COVID-19 vaccines because, over time, we need more companies producing life-saving doses of proven vaccines that are shared equitably.
"We have already shared more than four million doses of vaccine with Canada and Mexico, and last month, I announced that, by the end of June, the United States will share 80 million doses of our vaccine supply with the world."
He said 'today we're providing more detail on how we will allocate the first 25 million of those vaccines to lay the ground for increased global coverage and to address real and potential surges, high burdens of disease, and the needs of the most vulnerable countries.
Biden said at least 75 percent of these doses—nearly 19 million—will be shared through COVAX, including approximately six million doses for Latin America and the Caribbean, approximately seven million for South and Southeast Asia, and approximately five million for Africa, working in coordination with the African Union and the Africa Centres for Disease Control and Prevention.
He said the remaining doses, just over six million, will be shared directly with countries experiencing surges, those in crisis, and other partners and neighbours, including Canada, Mexico, India, and the Republic of Korea.
"We are sharing these doses not to secure favours or extract concessions. We are sharing these vaccines to save lives and to lead the world in bringing an end to the pandemic, with the power of our example and with our values. And we will continue to follow the science and to work in close cooperation with our democratic partners to coordinate a multilateral effort, including through the G7."
CMC