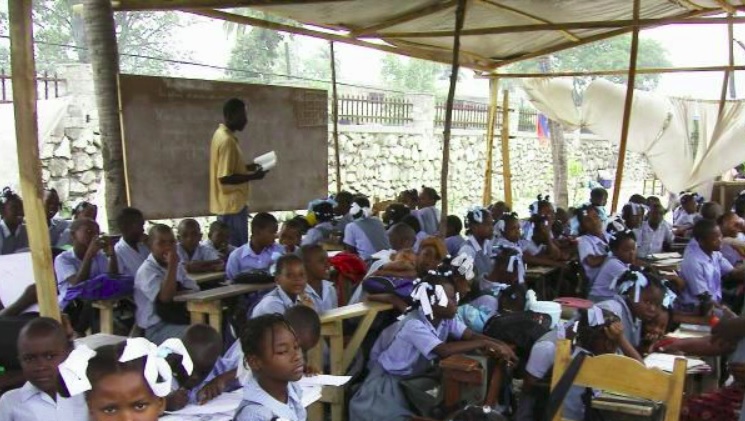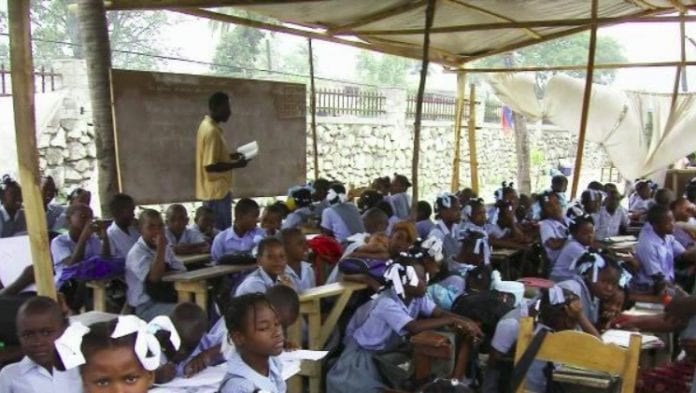 Haitian teachers returned to their classrooms on Monday, two months after embarking on industrial action and being accused by the government of instigation demonstrations involving students.
The teachers from the School of Fundamental School of Application and Teaching Support Center (EFACAP) of Petit-Goâve, decided to return to the classrooms last Friday, ending a prolong stand off for better working conditions, as well as unpaid salaries.
"We will resume work. However, EFACAP of Petit-Goâve will still be blocked because this school faces other internal problems," the teachers said, noting that one teacher had not been paid for the past two years despite being appointed to the post.
Teachers not receiving salaries
They said also that there are cases of "some teachers who have a letter of appointment but are not yet receiving their salary or who are working but do not have letter of appointment. "We doubt very much that the school can function normally," the teachers said, adding that their presence in the classroom should not mean that the crisis has ended.
Last month, Prime Minister Jack Guy Lafontant , National Education Minister, Pierre Josué Agénor Cadet, and Jude Alix Salomon, the Minister of Economy, spoke to the Senate Committee on the regularization of teachers and payment of salary arrears.
Both Lafontant and Cadet said the entire State apparatus has been mobilized to provide a speedy response to the problems of teacher regularization in the classroom, without a letter of appointment, as well as the payment of arrears of wages.
Lafontant confirmed that he had given instructions that measures be taken as soon as possible to satisfy the teaching staff of public institutions.
Government deeply alarmed
But in a statement, the government said it was "deeply alarmed" by the demonstrations adding that while it recognizes the right of any teacher to assert his claims, it finds it "unacceptable that at a time when the government is making enormous efforts to solve this problem, where teachers without title and quality find themselves in the classroom, students are used to block roads and the normal operation of public and non-public schools".
The teachers said Friday that they are disappointed that parents and others have considered them to be the "bad guys" in the situation.