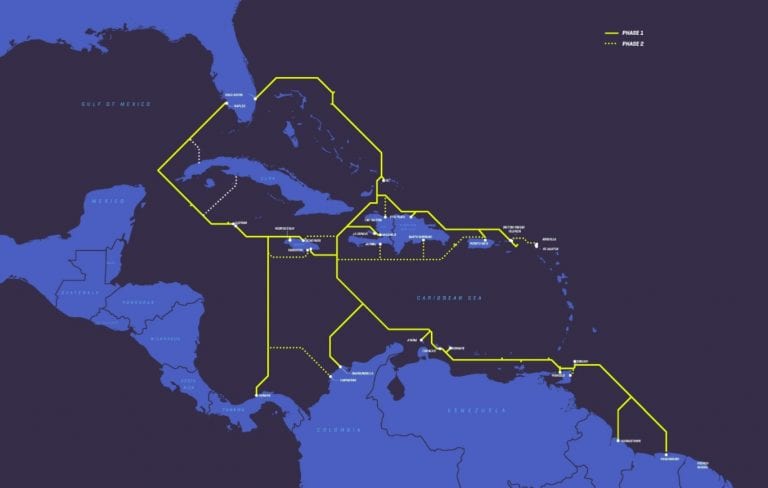 A two-year project to lay a submerged cable of over 10,000 kilometers, connecting the Dominican Republic to several countries in the region, was unveiled in Santo Domingo on Wednesday.
The global telecom Deep Blue Cable Ltd and local partner Northern Caribbean Fiber (NC Fiber), made the presentation to president of the Dominican Telecom Institute José Del Castillo.
The cable will link a dozen countries in the region, including Jamaica, Haiti and Puerto Rico, to the Dominican Republic.
Eric Santiago, regulatory manager of contractor TE SubCom, which installs the underwater cable, and NC Fiber president Manuel Lora, and Deep Blue executives, met with Del Castillo to present the project, whose first phase is projected be operating by the last quarter of 2019.
The cable's route seeks to form a ring of eight pairs of fiber among the Caribbean islands, with a six-terabit per second (Tbps) capacity and capable of 20 Tbps, with two landing points in the Dominican Republic.
The executives said the first phase will take place in the province of Puerto Plata province and the second in Santo Domingo.