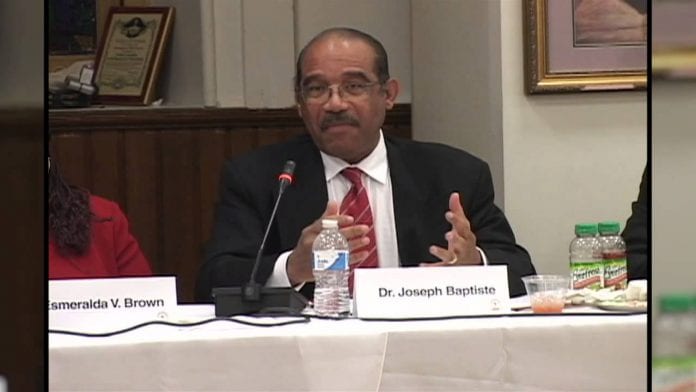 Former soldier arrested in Boston
A retired United States Army colonel has been charged for his alleged role in a foreign bribery and money laundering scheme. The charges stem from unusual occurrences with a planned multi-million-dollar port development project in Haiti.
The army veteran, Joseph Baptiste, 64, was arrested Tuesday morning on a criminal complaint filed in the District of Massachusetts. He was charged with one count of conspiracy to violate the Foreign Corrupt Practices Act and to launder money.
Allegations against Baptiste are that he solicited bribes from undercover agents in Boston who posed as potential investors in infrastructure projects in Haiti, in connection with a proposed project to develop a port in the Moles Saint Nicolas area of Haiti.
The proposed project was expected to cost almost US$84 million and was to involve the construction of multiple cement factories, a shipping-vessel recycling station, an international transshipment station with numerous slips for shipping vessels, a power plant, a petroleum depot and tourist facilities.
Baptiste allegedly told the agents, in a recorded meeting at a Boston-area hotel, that he would filter the monies to Haitian officials through a non-profit entity that he controlled – the Maryland-based National Organization for the Advancement of Haitians which purported to help impoverished residents of the French-speaking nations – in order to secure government approval of the project.
It further alleges that in telephone calls intercepted by agents as authorized by the court, Baptiste discussed bribing an aide to a senior Haitian official by giving him a job on the port development project after he left his position.
Prosecutors claim that after undercover agents wired approximately US$50,000 to Baptiste's charity for the purpose of bribing Haitian officials, he used it for personal purposes, though he intended to seek additional money from the agents to use for future bribe payments in connection with the port project.