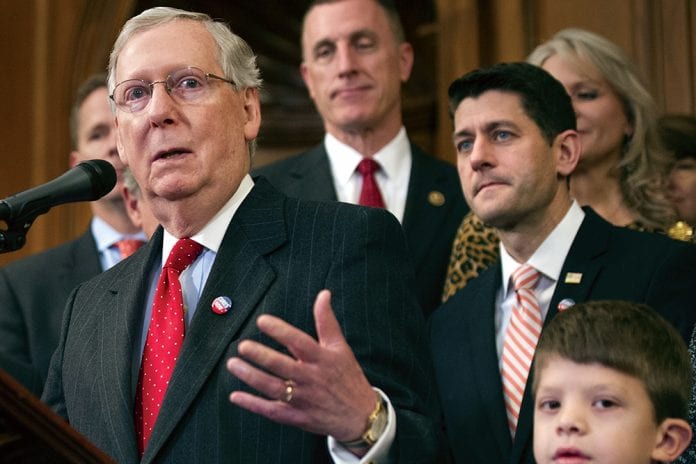 Republican Senators seek cautious approach to repealing Obamacare
According to reports five moderate US Republican Senators could delay the Republican intent to repeal the Affordable Care Act.
Senators Bob Corker of Tennessee, Rob Portman of Ohio, Susan Collins of Maine, Bill Cassidy of Louisiana and Lisa Murkowski of Alaska offered an amendment Monday night to the budget resolution that would extend the target date for the committees to write an Obamacare repeal bill to March 3 from Jan. 27.
According to the report by Bloomberg Politics these senators are concerned about having a suitable replacement to replace the ACE should t be repealed. There is the opinion that should the five senators stick to their position it could to force the party's leadership to comply, although Speaker Paul Ryan has implied that attempts to repeal the law is an urgent one.
In a statement Senator Corker said the "amendment will give the incoming administration more time to outline its priorities. By extending the deadline for budget reconciliation instructions until March, Congress and the incoming administration will each have additional time to get the policy right."
Delays to repeal could also take place in the US House as according to the reports the new chairman of the conservative Freedom Caucus said his members wants to see more details about an ACA replacement before voting on the budget resolution to repeal the law.
The Bloomberg Politics report also indicated interviews with many Republicans indicate that the party isn't close to arriving at a consensus regarding the repeal and replacement of the ACA.
Besides the five senators who filed the amendment, there are indicators other Republican senators want to take a cautious approach. Senator Ron Johnson of Wisconsin said he wants to see a specific proposal to replace the ACA  before it's repealed.  Tennessee Bottom of Form
Senator Lamar Alexander,  chairman pf the Senate health committee indicated the process to real and replace the ACA would be a step-by-step process which wouldn't be completed until around the summer of this year.