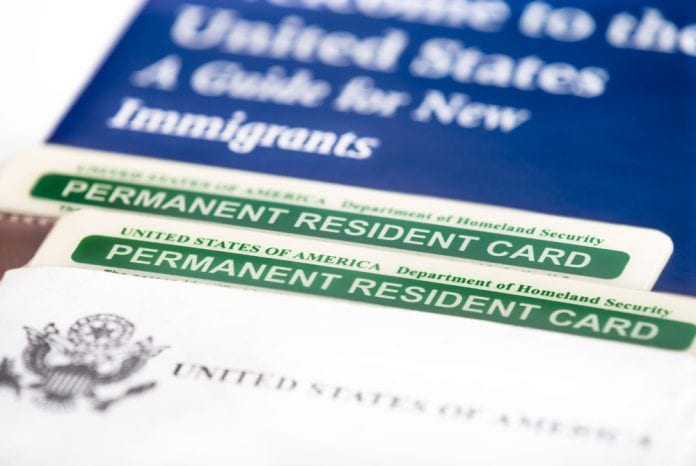 "I was approved months ago, so where is my card?" That is the question thousands of immigrants are asking, as the USCIS backlog for printing work permit (EAD) and green cards skyrockets to over 150,000!
The reason for the delays, it seems, is that the USCIS had a contract with an outside company to produce employment authorization documents (work permits) and green cards, which ended in June 2020.
But rather than renew the contract, the USCIS decided to produce the cards in-house, which makes no sense, given the COVID-19 crisis, financial crisis, and now impending layoffs which could reduce the agency's workforce by 50% or more.
Critics say the agency's current financial shortfall is due to anti-immigrant Trump administration policies which have caused applications to plummet over the past few years, coupled with the department's shifting of funds and resources from adjudications to immigration enforcement.
With such dire circumstances, the USCIS Ombudsman, (in charge of assisting individuals with unresolved issues involving the USCIS) issued a statement on July 21st (Ombudsman's Alert: Card Production Delays at USCIS), to address the card production delays, explain the circumstances and confirm the cause.
The Ombudsman's office is offering to assist those with approved cards who are awaiting production by sending a list of those individuals to the USCIS to verify the status of production.
You can visit the Ombudsman's website and file a request. The notice advises U.S. residents who need proof of residency to call the USCIS 800# to request an appointment at the local USCIS field office to get a temporary residency sticker, however to date, the USCIS is not scheduling appointments at local offices except for emergencies, which do not include needing proof of residency.
You can read the announcement and get a link to file a request for assistance with the USCIS Ombudsman's office by visiting www.Immigratetoday.com and clicking on the Immigration Newsletter link in the upper left hand corner or by visiting the enewsletter site at: www.americanimmigrationcentral.com
*** Contributions to this Column are made by Attorney Caroly Pedersen, Esq. of the American Immigration Law Center