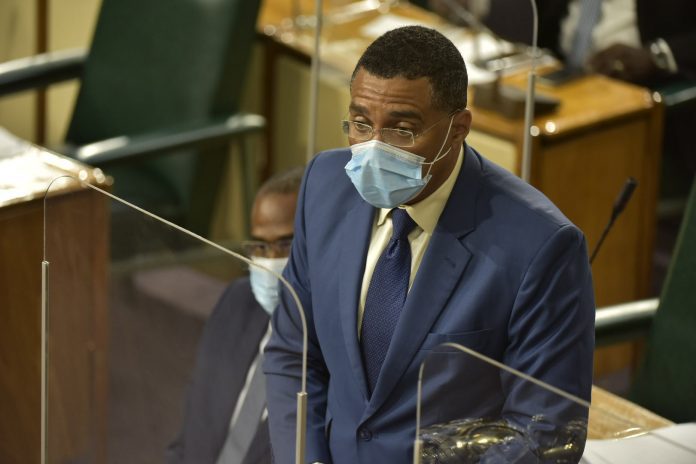 Prime Minister of Jamaica, Hon. Andrew Holness has hinted at the possibility of the Government banning corporal punishment as the authorities condemn the death of a four-year-old child, who had been beaten by his stepfather.
Prime Minister Holness told Parliament that his administration is prepared to go against the traditional model of punishing children.
"In the same way we have addressed and condemned other forms of violence in this House, we must unequivocally, loudly, and resolutely condemn violence against children," Holness told legislators, adding that violence against children should not be tolerated.
Holness stated that physical abuse remains one of the main and obsolete forms of child abuse reported to the Child Protection and Family Services Agency (CPFSA) and the National Children's Registry.
Prime Minister Holness said that each year, approximately 25 to 30 percent of reports received were for children who suffered some form of physical violence.
His statement was made as four-year-old Nashaun Brown died allegedly by the hands of his stepfather Shaun Bennett, who has since been charged with cruelty to a child, assault occasioning bodily harm, and unlawful wounding in relation to the child's mother.
Nashaun had complained of not feeling well and was eating slowly when Bennett became angry and beat him with a stick. He became unresponsive shortly after and was taken to the hospital where he was pronounced dead.
Opposition Leader, Mark Golding said that banning corporal punishment would be a symbolic step to tackling the problem, noting that this was a trend worldwide.
Golding stated that "Jamaica is a deeply Christian country, embracing the biblical admonition that parents should not spare the rod and spoil the child, which is still considered to be a sound precept in many homes."
"Many of us have grown up where some minor forms of punishment of a physical nature may have been imparted without any obvious lasting damage – I don't know whether banning it in the form of criminalising it so that parents face criminal sanctions if they slap their child if that would be well accepted across the nation – I don't know," Golding said.
The Opposition Leader said he was "keeping an open mind" on the corporal punishment debate whenever it takes place.
The National Children's Registry received 1,465 reports of physical abuse, representing 26 percent of the 5,561 reports of child maltreatment for the first half of this year.
Prime Minister Holness has called for an open and honest conversation about the effects of corporal punishment on children. He said that the National Council on Violence Prevention in its research into causes of violence and mechanisms to prevent it, has already highlighted corporal punishment as one of the critical preventative factors that the nation must address.
The council is slated to submit an evidence-based report with recommendations on corporal punishment in a few weeks to the government.