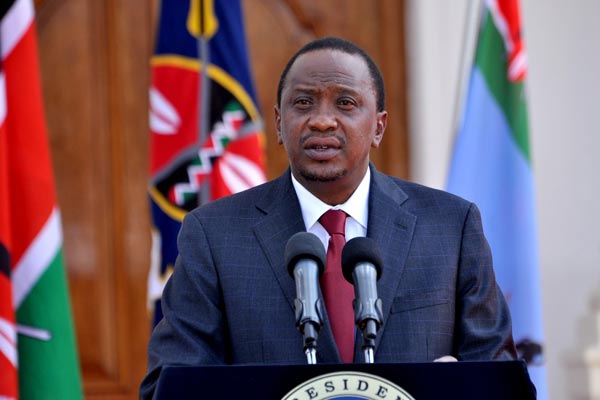 BRIDGETOWN, Barbados, CMC – The President of the Republic of Kenya, Uhuru Kenyatta, will pay a three-day official visit to Barbados from August 7.
A government statement said that during his visit, he will pay a courtesy call on Governor-General Dame Sandra Mason.
It said President Kenyatta will participate in a bilateral meeting with Prime Minister Mia Mottley, which will be attended by Ministers with responsibility for Foreign Affairs and Foreign Trade; Tourism; Health; the Blue Economy; the Environment; Renewable Energy; Investment; Small Business and International Business.
Kenyatta will also meet with other Caribbean Community (CARICOM) leaders and also attend a dinner and cultural evening hosted by Prime Minister Mottley, the statement noted.
Kenyatta will also visit Jamaica as part of his visit to the Caribbean.
He is expected in Kingston on Monday as Jamaica celebrates its 57th anniversary of political independence from Britain on August 6.
A statement from the Office of the Prime Minister (OPM) said the visit also provides an opportunity to strengthen bilateral relations between Jamaica and Kenya, focused on the development of an economically strategic partnership through the fostering of trade and investment ties and the promotion of increased technical cooperation in areas such as tourism, education, sport and culture.