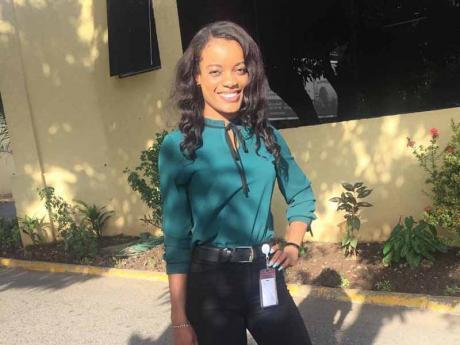 Earlier this week, Jamaica's Office of the Director of Public Prosecutions (DPP) gave an update in the case of Jodian Fearon, the young Jamaican woman whose death, sparked outrage across the diaspora earlier this year.
On Thursday, the office of the DPP decided that there will be no criminal charges laid against any medical professional that was involved in the death of Fearon in April.
Fearon, a first-time mother, died on April 24 after a fatal journey that saw her being whisked across the Corporate Area from one hospital to another. She had initially arrived at the privately run Andrews Memorial Hospital to give birth, but after displaying symptoms of the COVID-19, she was later transferred to Spanish Town Hospital, where she gave birth. After developing complications, she was then sent to the University Hospital of the West Indies after Victoria Jubilee Hospital refused to take her. She died later that day, with her COVID-19 results coming back as negative.
Fearon's story became worldwide news during the height of the pandemic resulting in global backlash and outrage against Jamaica's healthcare system.
Following an investigation into her death, the DPP Paula Llewellyn concluded that there was no material to establish negligence.
Acting DPP Adley Duncan further explained the decision of the office, saying that while a number of things had gone wrong at the hospitals, the office still could not establish criminal charges for anyone involved.
Why did DPP Paula Llewellyn rule out criminal charges in Jodian Fearon's Death?

Here is Adley Duncan, Acting Deputy DPP to shine some light on that decision.

Tune in now to #TVJAllAngles for more details. pic.twitter.com/NNaQrUe39B

— TVJ (@televisionjam) October 8, 2020