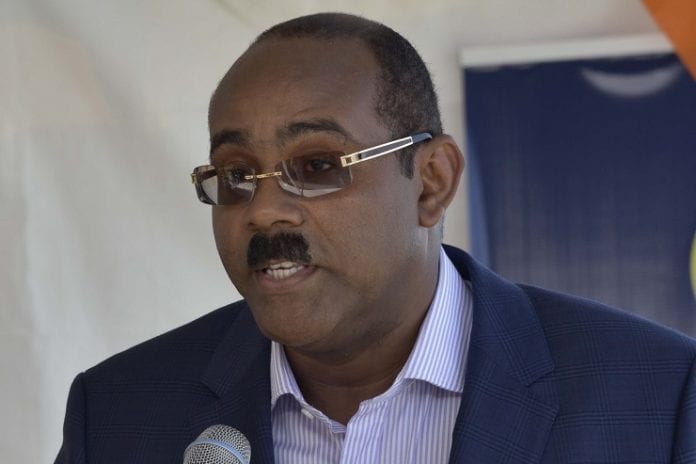 Antigua's Prime Minister Gaston Browne announced last Saturday night that March 21st is the date for new elections in Antigua and Barbuda, three and a half years after his ruling Antigua and Barbuda Labor Party (ABLP) won the last general election.
"We have performed and that's why we can stand here before you today and ask for your support," he told supporters at a rally here dubbed "Rebuilding Together-Safer with Labor."
Parliament dissolved
Browne said he had written to Governor General Rodney Williams on Friday asking him to dissolve Parliament on Monday February 26.
"On Tuesday, February 27, the writ of elections will be issued, and I am giving them 21 days to give them 17-none. So, the date of the next general election will be Wednesday March 21," Browne said to loud cheers from supporters. He did not announce the date for Nomination Day.
"Life is harder, then ever" – Harold Lovell
In an immediate reaction, the leader of the opposition United Progressive Party (UPP) Harold Lovell said the government had failed to deliver on its 2014 promises, "deeply disappointing even the diehard supporters of the Labor Party. Life is harder than ever after four years of this wicked government," Lovell, a former finance minister said, telling supporters that a UPP government would provide a better standard of living for all Antigua and Barbudans.
"Use this election opportunity to vote wisely, consider what you had yesterday, how much you have lost today and whether you and your children will lose or gain tomorrow…," Lovell said.
In the 2014 general election, Browne led the ABLP to a convincing 14-3 defeat of the ruling UPP led by then prime minister Baldwin Spencer, who earlier this week, formally bowed out of active politics.
In that election, there were 41 candidates representing five political parties including the UPP, ABLP, the Antigua and Barbuda True Labor Party (ANTLP) the Antigua Barbuda People's Movement (ABPM) and Missing Link VOP.
New election is about development
"Our primary purpose for calling the election early is not about politics, it is about development," Browne said, indicating that in 2018, the government had already earmarked EC$1.5 billion for projects, adding "we have to protect that. We can't allow the destructive forces to stymie the progress we have made," he said, noting that the Eastern Caribbean Central Bank (ECCB) is projecting that economic growth this year would be at 5.6 per cent.
Browne said that in 2019, a further EC$1.5 billion in investment is anticipated, saying "what this country needs at this time is stability and continuity," adding 'to make any change is to reverse all the gains we have made…"
Browne urged supporters to "turn out in your numbers and to get the vote out on election day" adding "the UPP has nothing to offer this country."