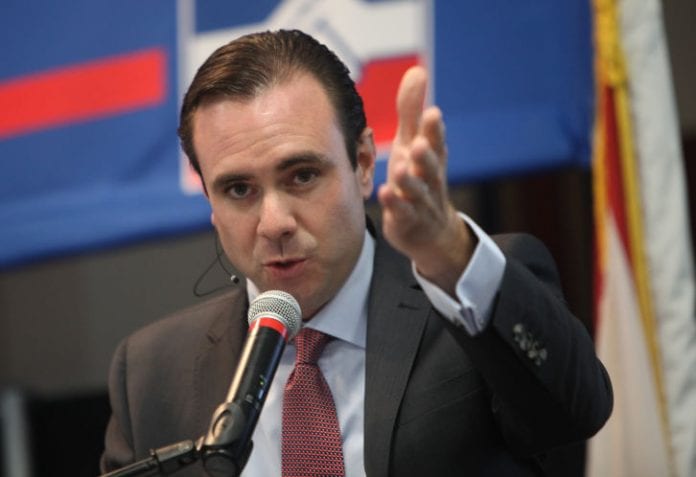 Medical marijuana leader petitioned to run for Florida Governor
With the success of Constitutional Amendment 2  legalizing medical marijuana by Florida voters on November 8, initiatives have begun to promote the main instigator of the initiative, Orlando attorney John Morgan to state governor in 2018.
Last week Ben Pollara, campaign manager of United the Care, the organization that promoted the success of the medical marijuana amendment, initiated the online petition, inviting people to sign it. The petition read:
"We wouldn't have passed Amendment 2 without John Morgan's courage and leadership…..Now we need John's courage and leadership in Tallahassee, where both of those qualities are sorely lacking. I don't care whether he runs as a Democrat, Republican, Communist or Klingon, I want John Morgan to be Florida's next Governor. I want John Morgan to be MY next Governor. Do you? Tell John: We need you in Tallahassee. We need a Governor who is truly, For The People."
Pollara has also launched the website site, ForTheGovernor.com for visitors to tell Morgan to run for governor in the 208 mid-term elections.
Responding to Pollara's initiative, in an email in which he also thanked voters for voting to approve the legalization of medical marijuana, Morgan called the "outpouring of encouragement to run for governor" as overwhelming and unexpected. "It is either extremely flattering that so many people put such faith in me, or sad that people have so little faith in the typical politicians of both parties who are expected to seek the office."
Morgan did not mention if he would be willing to run for governor, but stated, "Time is my friend. These campaigns begin too early and drag on too long. I could start in 2018 with plenty of time to make my case to The People of Florida."
He did however, refer to some issues he want to see accomplished in Florida. These include: Full decriminalization of marijuana; the release of inmates serving time in Florida's jail for possession of drugs. He cited, "Addiction is a disease, not a crime.". He also wants ex-felons to be able to vote upon their release; increase the minimum wage to $15 per hour; reduce the governor's tenure to one term. "I believe you can get what you want done in one term. Four years. That's enough and move on over for someone else."
Morgan said before he makes a decision, "I need a lot of time to think about it. There are obvious drawbacks and hurdles.
But the initial response in the form of phone calls, emails and social media postings has been overwhelming.
It is humbling."