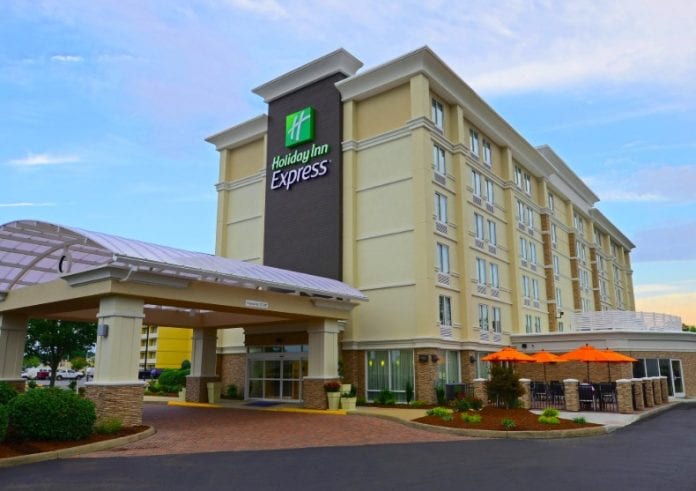 Jamaican students who arrived in the U.S. on J-1 exchange visitor visas to work at a Holiday Inn Express and a Hampton Inn, on Friday filed a law suit against their hosts in Oklahoma federal court.
Like human trafficking
The lawsuit, named plaintiffs Dorret Francis, Anthony Kennedy and Christine Pearce, as claiming they are essentially "survivors of human trafficking" because they had to shell out high recruitment fees but got paid less than promised and were threatened with physical harm if they tried to quit.
The complaint said Walter Schumacher and Carolyn Schumacher, owners of the hotel, used an overseas recruiting agent Apex, to defraud the plaintiffs and other individuals throughout the recruitment process, inducing them to pay substantial fees for recruitment, immigration processing and travel with promises of full-time, good-paying jobs and suitable housing.
But after they arrived in Oklahoma, they were allegedly told that if they did not work exclusively for them, they would suffer abuse of the legal process and serious financial and reputational harm.
Earned less than US minimum wage
They allegedly worked as housekeepers at Holiday Inn Express or the Hampton Inn Clinton at a rate of pay between $4 and $4.25 for each room cleaned.
According to the suit, the job was time-consuming, so only a small number of rooms could be cleaned each day. It also said the piece rate did not satisfy the hotels' contractual promises or minimum wage requirements.
The suit alleges violations of the Federal Trafficking Victims Protection Reauthorization Act. It seeks actual damages, including restitution, compensatory damages and punitive damages.
The suit said when the Jamaicans thought about leaving, they realized they could not return home because they had incurred substantial debts to pay for the Apex recruitment fees and other expenses.
The American Civil Liberties Union of Oklahoma, whose lawyers are representing the Jamaican students, revealed that the workers took action after learning of a similar lawsuit filed in July 2017 against most of  the same defendants on behalf of employees recruited from the Philippines for the guest worker program.