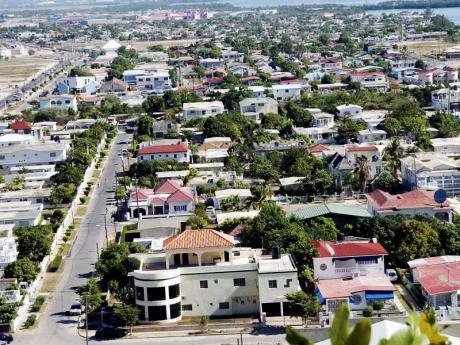 Jamaicans have always joked about South Florida being the island's "15th parish" due to the large number of Jamaican-Americans that populate the tri-county area, but soon, the island's 15th parish may be Portmore, St. Catherine.
The island's Ministry of Local Government and Rural Development is to table a motion in the House of Representatives today seeking to make Portmore its own parish.
The move is keeping good on an election promise made by the Jamaica Labour Party (JLP) earlier this year. Senator Kamina Johnson-Smith had stated that the vision for the parish was shared by former Prime Minister Bruce Golding and it had not come to fruition.
"We are renewing that vision to ensure that Portmore, with its young vibrant population, will have the opportunity to have its own municipal corporation so that it can collect its own property taxes and determine its own development plan to ensure that it can be all that the citizens of Portmore want it to be," said Johnson Smith.
The city already has its own municipal council, a feature of local government which had always been instituted parish-by-parish. It is the only city on the island that operates separately from the parish it resides in as it relates to local authority.
Additionally, the JLP had stated that "Portmore will be able to have its own shares of the parochial revenue fund, and make plans that it can finance. This will also mean the development of its own market, hospital, upgraded schools, water supply and roads."
The Andrew Holness-led administration also plans to oversee the creation of a Portmore Tech City Park, as well, leveraging the "youthful trained and trainable population" that already exists in the city.