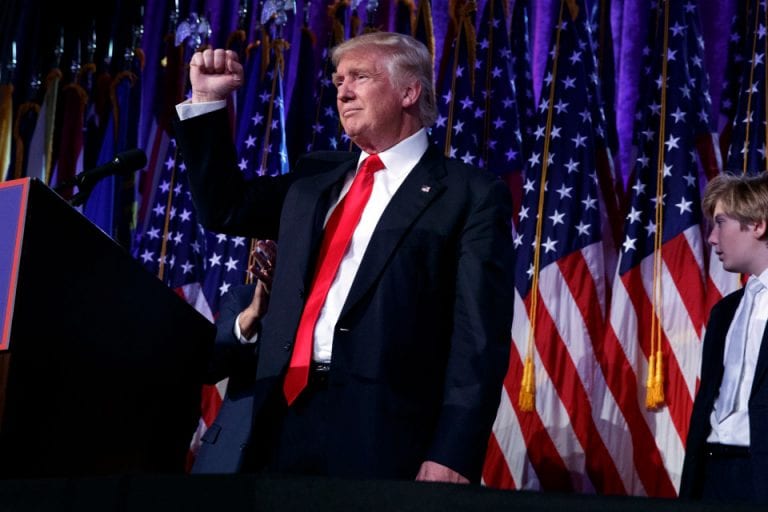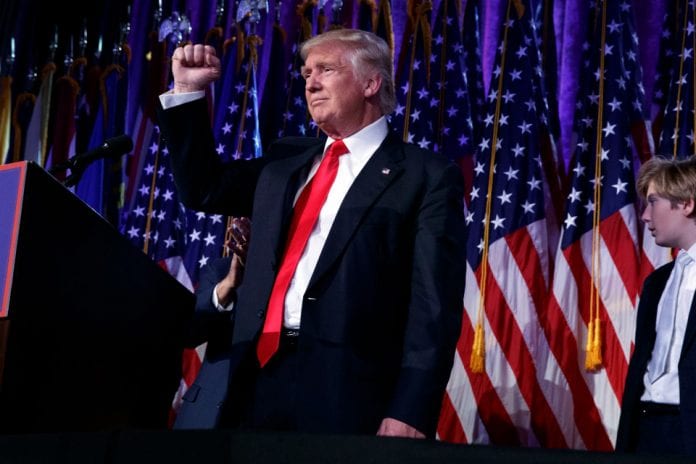 Jamaican businessman believes Donald Trump will be a successful US president
Renowned Jamaican businessman and hotelier Gordon "Butch" Stewart, also the owner of the Jamaican newspaper "The Jamaican Observer" in a letter to the editor of that newspaper says there's no reason for Jamaicans, or others, to fear the pending presidency of US businessman Donald Trump. Trump surprisingly defeated Democrat Hillary Clinton in the US presidential elections last month.
Trump's unorthodox statements and behavior have created a high degree of uncertainty, and even fear, in the US and other areas of the globe including Jamaica.
However, Stewart, in his letter indicates he has known Trump for about 20 years and have found him to be neither a bigot nor a racist as he has often been alleged to be. "There's no need to fear Trump….I personally think Trump will be great for all of us."
The letter was written to encourage Jamaicans to have a positive and successful 2017, a year which Stewart predicts will "offer  extraordinary opportunities and possibilities for those who dare to dream big."
He wrote that he's aware some people "are laboring with fear and apprehension about the new US President-elect Donald Trump. I, personally, think a Trump Administration will be great for all of us."
Stewart says he has known Trump since the 1990s and their  paths have crossed several times.
Subtly criticizing the media, Stewart said Trump may have his faults, but "a great many of the things the mainstream media say about him are just not true."
"The Donald Trump I know is by no means crazy, prejudiced or a bigot. He is probably the most patriotic, nationalistic American I have ever met. He is always engaging and respectful. He is….. someone I regard as a highly international man. He's not a politician and so he does not polish his words as well as a seasoned politician would. Instead, he shoots from the hip and says it like it is," Stewart wrote.
The Jamaican founder and owner of the Sandals Resorts chain, believes Trump will be good for the US, and the Caribbean region including Jamaica. He said on each occasion that he met Trump, he expressed "tremendous respect for our region. He was particularly very inquisitive about Jamaica and always wanted to know about life in our country."
In his letter Stewart disclosed that after the US presidential elections, Vice-President-elect Mike Pence called Jamaican PM  Andrew Holness. In Stewart's opinion, "That immediate, warm, welcoming telephone call is a signal that this new US Administration intends to keep Jamaica in its focus."
Reiterating his view that there's no need to fear Trump's presidency, Stewart wrote, "I believe he will end up being one of the best American presidents ever…..It is the kind of presidency that the world needs now. When America has robust economic growth, the world grows. Right now, the continued low growth is not enough to drive the global economy…..I believe that a lot of people are going to be surprised at the results he will achieve."