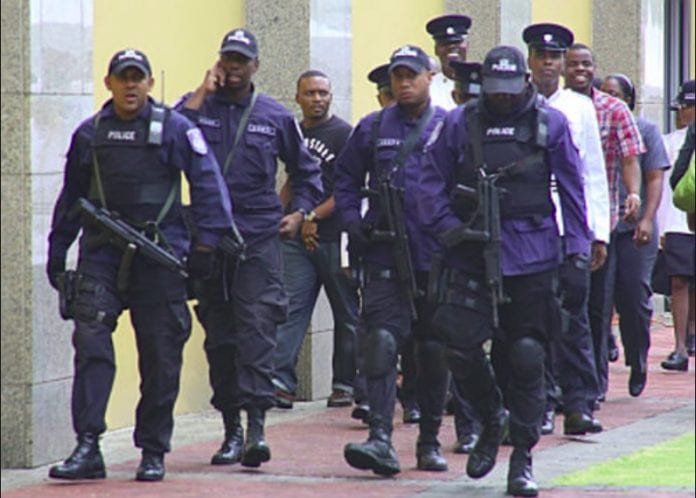 The Trinidad and Tobago Police Service said Saturday that they had detained three more people in connection with a plot to carry out criminal activities during the Carnival celebrations this week.
Acting Police Commissioner Stephen Williams told a news conference that seven people are now assisting the authorities in their probe of the alleged plot that some western governments have linked to a possible terrorist activity.
Investigation remains live
Williams told reporters that the investigations remain "live" and assistance is forthcoming from the Office of the Director of Public Prosecutions.
"I wish to give the assurance to residents and visitors that the Trinidad and Tobago Police service continues to address the threat to disrupt Carnival 2018 festivities. "As you may recall, we first reported the matter to you on Thursday…. The threat that we speak about is of unusual criminal acts of varying forms including violence.
Attempting to conclude investigation
"Since our last report we continued our investigations and have detained three more persons bringing the number of persons detained in this matter to seven," he told reporters adding "this investigation remains a live one, we are working diligently and doing everything possible within the framework of the law to conclude this investigation within the shortest possible time."
On Thursday, western countries warned their nationals about a possible terrorist threat here after the Trinidad and Tobago police confirmed they had detained several people who were planning to disrupt the annual Carnival celebrations.
The Canadian, United States and British authorities issued statements describing the events as a terrorist threat, warning nationals to be careful over the Carnival celebrations that end with the traditional street jump up on Tuesday next week.
Williams has urged citizens to be vigilant during the Carnival and inform the authorities of any situation they consider to   be out of the ordinary.