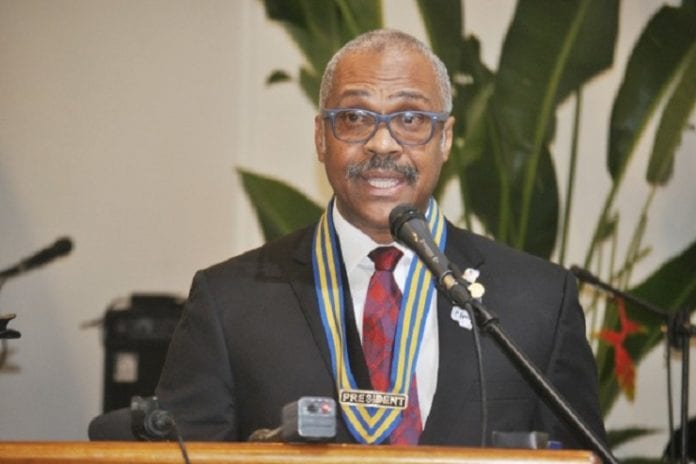 In a new development on Saturday Haitian Prime Minister Jack Guy Lafontant suddenly resigned amidst calls for him to step down.
Haiti's parliament had scheduled a hearing on Saturday to fire Lafontant and his 18 cabinet members in the aftermath of the disturbances resulting from the unpopular fuel price increase.
Since the violence erupted, and although Lefontant , there were calls from business and opposition groups for his resignation, which he had refused to yield to until Saturday.
UN condemns protests
The United Nations (UN) Security Council has strongly condemned recent violent protests in Haiti which were sparked by announced fuel price increases.
In a statement issued on Thursday, the Council condemned "all acts of violence and attacks on civilians, which have resulted in several deaths, and expressed their deepest sympathy and condolences to the families of those killed."
The initial policy change sparked widespread looting in the capital, Port-au-Prince, and other cities last weekend, during which at least three people were killed, and all international flights were cancelled.
Even though the Haitian Government backed away from the price hike and flights have resumed, protesters continued to clash with police earlier this week, according to news reports.
The Council statement called for those responsible for the violence to be held accountable.
Council Members called on "all parties in Haiti to remain calm, exercise restraint, and to avoid acts that could contribute to instability," underlining the importance of "respecting the rule of law and democratic order and not resorting to violence or criminal activity."
The Council also expressed support for the Government to work with all key actors to overcome the challenges faced by the country.
Its members recognized the important role of the Haitian National Police, with support from the UN Mission for Justice Support in Haiti (MINUJUSTH), in protecting the civilian population and maintaining public order.
"The members of the Security Council reiterated their support for MINUJUSTH, working closely with the UN Country Team, in assisting the Government and the people of Haiti in their efforts to consolidate the security gains made in recent years, to promote the rule of law, and to bring lasting stability to their country," the Council statement concluded.
Prime minister resigns