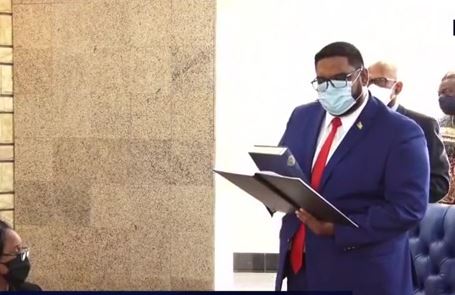 GEORGETOWN, Guyana – The Office of the President on Wednesday said it had become aware of a fake account on social media is seeking to solicit funds from "unsuspecting citizens" for a fake United Nations fund.
In a brief statement, the Office of the President added that the fake account on Twitter had been set up in the name of the recently elected Head of State, Dr. Irfaan Ali, "@DrMohamedirfaa1 seeking to solicit funds from unsuspecting citizens for a fake United Nations fund.
"The public is therefore advised that the Twitter account is fraudulent and that they should refrain from engaging the page," the statement said.
Ali came to office earlier this month after the People's progressive Party/Civic (PPP/C) was declared the winner of the disputed March 2 regional and general election, defeating the then ruling coalition, A Partnership for National Unity (APNU). The PPP/C enjoys a one-seat majority in the 65 member national Assembly.
CMC