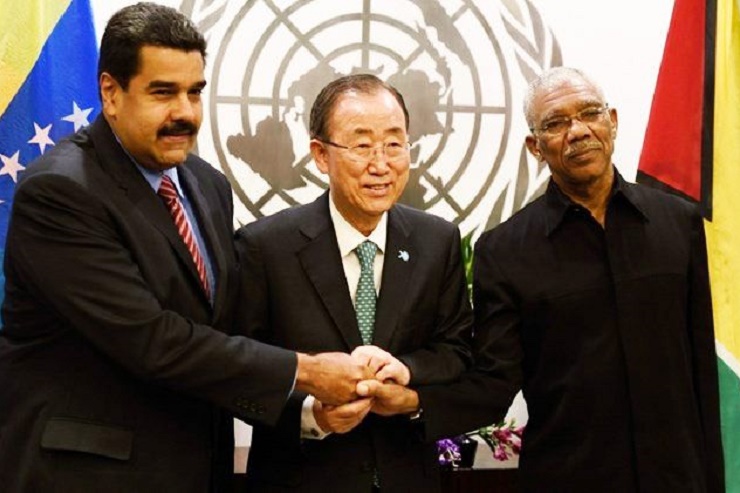 Guyana and Venezuela has agreed to restore their respective ambassadors despite a continuing border dispute.
Guyanese president David Granger and Venezuelan President Nicolas Maduro met in New York ahead of the United Nations General Assembly, in a session mediated by UN Secretary-General Ban Ki-moon.
President Granger thanked UN Secretary-General Ban Ki-moon for mediating at the meeting, which he said "afforded both sides the opportunity to explain their individual positions."
Tensions between the two neighbors rose this year when Venezuela demanded that Guyana stop oil exploration in the disputed Essequibo river area. It centers on the mineral-rich region west of the Essequibo river, which accounts for about 40% of Guyana's territory.