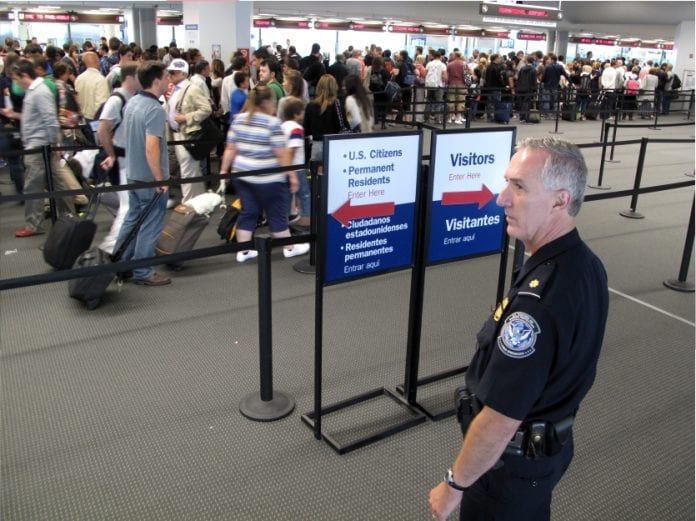 A revised travel ban inked by President Donald Trump will exempt travelers who already have a visa to travel to the U.S. but will still target the same seven countries listed in his original executive order.
The order will target only those same seven Muslim-majority nations, Iran, Iraq, Syria, Somalia, Yemen, Sudan and Libya. Trump was forced to cough up a second order after federal appellate courts held up his original immigration and refugee ban. The new order could come sometime this week.
Green-card holders and dual citizens of the U.S. and any of those countries are exempt. The new draft also no longer directs authorities to single out — and reject — Syrian refugees when processing new visa applications.
Trump's original executive order triggered chaos at airports around the world, as travelers were detained when the order rapidly went into effect, U.S. permanent residents known as green-card holders, were among those affected. .
The original order also called for Homeland Security and State department officials, along with the director of national intelligence, to review what information the government needs to fully vet would-be visitors and come up with a list of countries that can't or won't make the information available. It said the government will give countries 60 days to start providing the information or citizens from those countries will be barred from traveling to the United States.