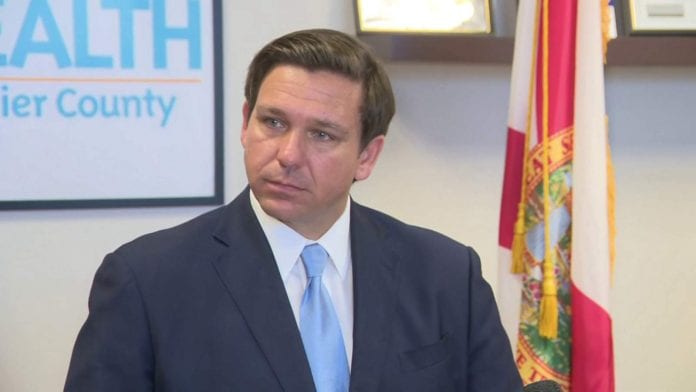 Gov. Ron DeSantis announced Friday morning that Florida is moving into full Phase 3 of its reopening. The order specifically lifts COVID-19 restrictions on restaurants and bars.
Restaurants can now operate at a minimum of 50% capacity — meaning they are fully open. Gov. DeSantis says if local governments try to restrict the reopening of any restaurant, they need state's approval.
"If a local (government) restricts between 50 and 100, they've got to provide the justification and they've got to identify what the costs are involved with doing that are," DeSantis said.
Phase 3 also states that bars, pubs and nightclubs that derive more than 50 percent of sales from alcohol should operate at full capacity with limited social distancing protocols.
The governor said he would also stop cities and counties from collecting fines on people who don't social distance or who don't wear face masks, virtually nullifying the local ordinances.
The Governor's order comes just one day after Broward County said it would be doing everything possible to make sure that residents wear masks on Election day.
Broward County leaders are now drafting a new order to reflect the DeSantis' state-wide order, pending legal review.
Here's what Broward officials have stated so far:
The Governor's order affects Broward County in the following manner:
All state restrictions are lifted, but counties in South Florida, the former epicenter of the COVID-19 pandemic, have been advised they may enforce certain local rules with respect to Phase 3 reopening.
No businesses are closed as a result of COVID-19; all businesses may open but County Emergency Orders that are not preempted by the Governor's Executive Order still apply.
Suspends Broward County's ability to fine individuals for not wearing a facial covering.
An Emergency Order is being drafted to address local implications of the Governor's Order and may be issued as early as tonight or later this weekend, pending legal review. The new Emergency Order is expected to address operational guidelines and requirements for bars, nightclubs and other establishments that have been previously closed.
Broward Mayor Dale Holness is still urging residents to follow the CDC's guidelines of social distancing, sanitizing and wearing masks.
UPDATE:
In response to the Governor's order, Broward County Administrator Bertha Henry issued Emergency Order 20-26, which allows nightclubs, bars, pubs, cigar bars and adult entertainment venues to reopen.  However, the social distancing and facial covering orders are still in effect for these establishments. 
Performers at adult entertainment venues must maintain at least 10 feet of distancing from patrons and tables at all the aforementioned venues should have a max of six people.
Additionally, bar counters must have a plexiglass partition, and costumers are 6-feet apart. Dining areas still have to remain closed from 11 p.m. to 5 a.m and employees must wear masks during opening hours.
County Administrator Bertha Henry said, "Our community has taken measured steps in our reopening to better promote public health and control our COVID-19 numbers. Because of the Governor's order, I am compelled to expedite the opening of certain establishments."
Mayor Dale V.C. Holness said, "With the reopening of all remaining businesses, it is as important as ever to adhere to local Emergency Orders, including wearing facial coverings, practicing social distancing and good personal hygiene (including frequent and thorough handwashing). This is a very important time in the recovery process to understand we must not let down our guard."