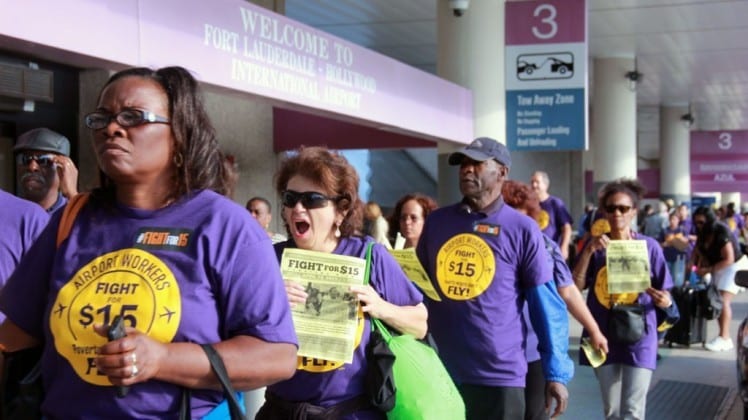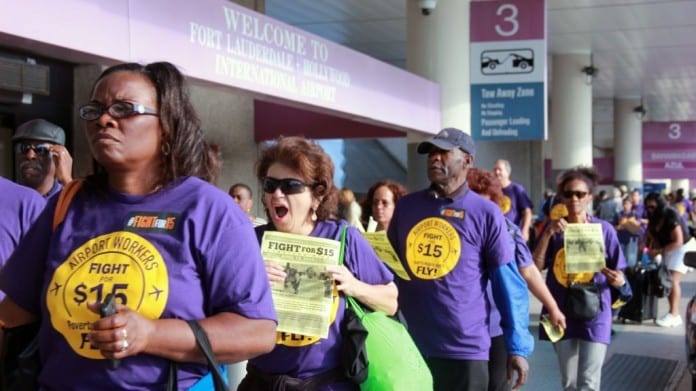 Workers from Fort Lauderdale/Hollywood International Airport kicked off a 24-hour fast yesterday afternoon campaigning for affordable benefits and union rights. 
Though the Broward county commission recently ruled to increase wages to $11.68 an hour, many workers say they are still often only given part-time hours, unaffordable health insurance plans, and few or no paid sick days. 
Airport workers have been protesting for years, with the ultimate goal of making $15 an hour and the right to unionize free of threats and intimidation. The workers joined more than 2,000 workers last week, including cleaners, wheelchair attendants, and baggage handlers that went on strike at airports in Philadelphia, Boston, Chicago O'Hare, Newark Liberty and New York's Kennedy and LaGuardia airports.
The fast continues until Wednesday tonight.