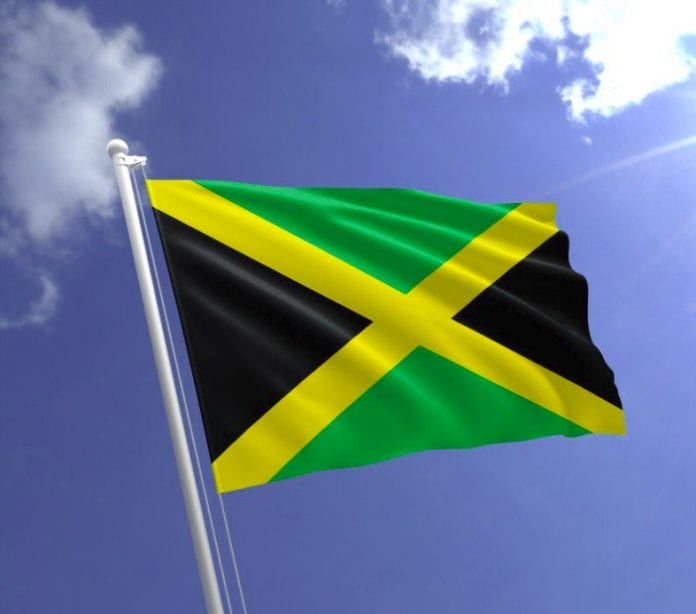 Too often Jamaicans living in the Diaspora are recipients of adverse news pertaining to their homeland. The frequent adverse news rotates around crime, violence, adverse economic conditions, political corruption, and so on.
Because of this avalanche of adverse news, unfortunately, many Jamaicans living overseas are weary of returning home, even for a short visit.
But, for those who chose to ignore the news of doom and gloom, and retuned home, most find a happy, bustling people, and very little evidence of gloom or doom.
Gives meaning to phrase "Jamaica no-problem, mon"
This is not to say everything is going smoothly. The "dutty still tuff" although the rain is falling. There are people who are struggling financially to make ends meet. But Jamaicans have a very peculiar character that gives true meaning to the popular cliché "Jamaica no-problem mon."
Positive spirit of the people
Wherever one goes in Jamaica, whether to the lofty suburbs in the St Andrew hills, the teeming, steaming inner cities in Kingston, or poor rural communities, the first thing one notices is the positive spirit of the people. People greet you cheerfully and respectfully. This has nothing to do with being a visitor from "foreign." One doesn't really advertise one is visiting from overseas, so it is assumed the visitor is a local stranger. The love and respect is extended to both local residents and visitors.
Belief that "Better must come"
Sometimes Jamaicans are criticized by those living outside the country as being among the most complacent people on earth. Jamaicans appear smiling and content through the most trying of circumstances. While there may be some truth in this, it's because Jamaicans seem very willing to work through adverse circumstances with very unique faith and hope that "better must come" if not today, soon. But another thing that's also very obvious is very few Jamaicans are seen sitting idly waiting for faith and hope to change their lives. Whether rushing to or from work or involved n some other honest means of making a living, most people seem to be always busy doing something.
For those who haven't returned to Jamaica for a long time the streets of Kingston, St. Andrew and most of the capital cities in the other parishes are impossibly busy with traffic day and night. This is one very busy Caribbean island.
Crime does exist, but people not victimized
On the issue of crime, it does exist. Even while visiting there were news reports of crime randomly committed in various regions of the country. And while the problem is serious, one doesn't see people behaving as if they are victims to this scourge, Locals do discuss crime, but not in fear, rather with determination to protect themselves from potential crime, and in urging the authorities to eradicate crime.
Positive tourism experience
One of the most rewarding experiences in visiting Jamaica is the opportunity to share the tourism brand as a guest at a resort hotel.
One recalls in the 1960s on visiting a north coast hotel, most of guests, hotel management and staff, except bell-hops, waitresses and maids, were white foreigners. In 1966 a group of University of the West Indies students visiting a north coast hotel were denied service in a restaurant, resulting in targeted protest against the hotel for sometime. This incident resulted in the termination of the hotel's manager.
But, today, there's evidence of major changes in the Jamaican tourism sector. Most of the hotels' staff –  management, front desk, and support are young, Jamaican men and women. These young people, and the staff generally, whether they are specially trained or behaving naturally, display very courteous customer service. Hardly, a question asked at the front desk, restaurants, bar, or poolside, goes answered without a smile, or kind gesture. The attitude of the Jamaican staff at these hotels make one proud and absolutely comfortable to be a Jamaican enjoying the Jamaican tourism brand.
Curiosity re the bad press
The positive attitude displayed by Jamaicans of all walks of life, and particularly ordinary Jamaicans in the streets, and in most places of businesses like the hotels and restaurants, causes one to wonder. What is behind all the negatives news targeted to Jamaicans and non-Jamaicans overseas?  What's behind the recent barrage of negative news attacking some Jamaican hotels? What seemed an out-of-the ordinary incident was made to seem like a trend by elements of the American media.
Was this an attempt to divert visitors from Jamaica? If it was there is no evidence of this working.  Visitors, Jamaicans and non-Jamaicans, are expressing satisfaction with the Jamaican brand, and the friendly nature of Jamaicans expressed in customer service and their normal way of life.
The advice to those daunted by adverse news related to Jamaica, is don't be deterred in returning home by this news. Jamaica is as beautiful, and the people courteous and friendly, as ever. Despite the challenges, "Yard nice, mon."