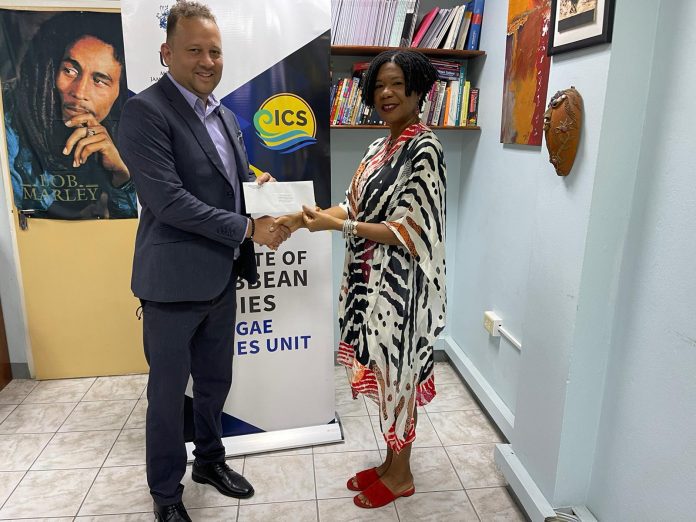 Music education for one student attending the University of the West Indies (Mona) will be less stressful financially with help coming from Jamaica's diaspora.
Jamaica's Consul General for Southern USA, Oliver Mair provided a scholarship, valued at (US) $1,000, to the Institute of Caribbean Studies, which will assist one student pursuing Reggae Studies at the Institute.
The financial help is a collaborative effort of the Consulate and the Louise Bennett Coverley Heritage Council (LBC-HC) a South Florida cultural group.  Partial funding was also derived from sponsorship for the first Reggae Strong Celebration in February.  The Concert hosted by The Consulate General of Jamaica, Miami, was celebrating Reggae Month in the Diaspora. The Consulate General teamed up with Reggae Global Entertainment and International Celebration of Reggae Music (ICOR) to stage the inaugural Reggae Strong Celebration with several renowned Jamaican performing artistes.
In expressing his appreciation to the many performers, sponsors, and supporters, Consul General Mair said that he was especially pleased to add the Celebration to Jamaica's annual Reggae Month calendar as it highlights the strength of the music in the Diaspora.
He continued "reggae music continues to be one of the biggest assets to Jamaica's economic development.  It speaks to our commitment and recognition of how critical our music and culture contribute to the strong brand recognition, and also strengthening Diaspora engagement".
The primary objective of the Louise Bennett Coverley Heritage Council is to help preserve the legacy of Jamaica's legendary folklorist 'Miss Lou'.