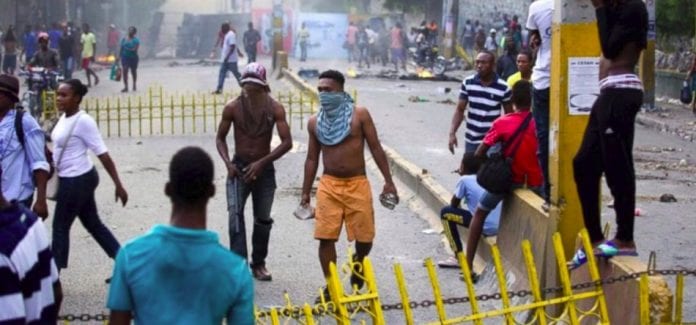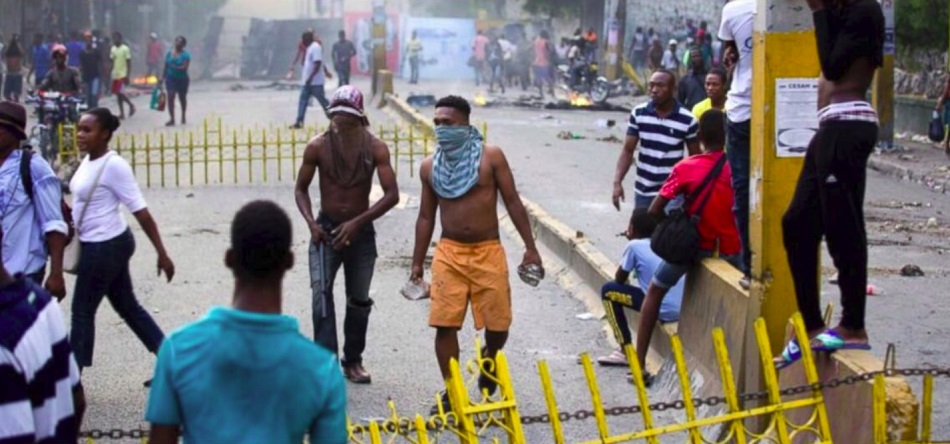 At least three people were reportedly killed in Haiti on Friday as Haitians protested following a government announcement of a hike in the price of gasoline.
The police reported two of the protestors were fatally shot when they clashed with the police in Port-au-Prince. The third person killed was a security guard for a former political candidate who was stopped at a barricade.
Increase in gasoline, diesel oil, and kerosene oil prices
Early Friday, the government announced starting this weekend the price of gasoline would be increased by 38 per cent, diesel by 47 per cent and kerosene would see a 51 per cent increase.
According to government officials, the fuel price rise is in compliance with an agreement made with the International Monetary Fund (IMF).
Shortly after the announcement, hundreds of protestors took to the streets of the impoverished nation, burning tires and mounting roadblocks.
IMF agreement removed subsidies
Earlier this year, the agreement signed with the IMF, implied the ending of subsidies for petroleum products, which are a major source of the budget deficit.
The agreement also included increased spending on social services and infrastructure and improved tax collection in an effort to modernize the economy.
Haiti's government justifies the decrease in subsidies by saying they unfairly benefit the neighboring Dominican Republic, where pump prices are higher.
"Each day it's a subsidy of 5,000-6,000 barrels that we finance for the other side of the border, which is a heavy burden for our economy," said Minister of Economy and Finance, Jude Alix Patrick Salomon.
on groups said they expected more protests throughout the country Saturday.