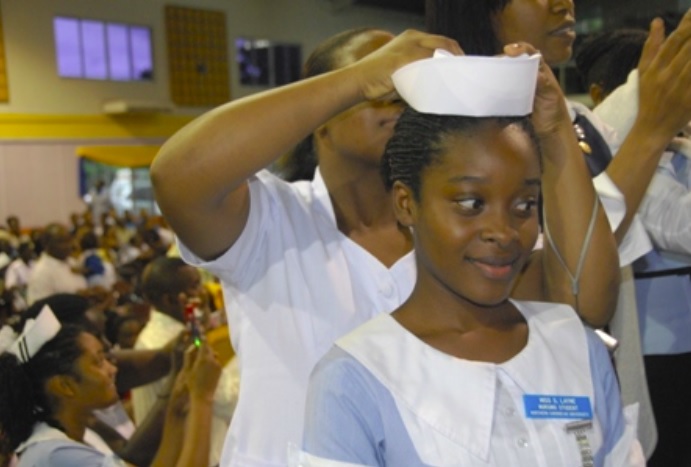 The Chair of the Regional Nursing Body (RNB), Nester Edwards, has called for urgent action to address the migration of nurses and midwives from the Caribbean.
Addressing the RNB's 45th annual general meeting in Georgetown, Guyana, the Grenada Chief Nursing Officer, said  "Experienced nurses are leaving in large numbers.
Renewed active migration
"Chief Nursing Officers (CNOs) can testify to a certain renewed active migration taking place where international agencies are coming in a secretive manner and recruiting our personnel", she told the gathering of CNOs, representatives of Nursing Councils, universities and international development partners. We need to bring this issue back to the table and talk about implementing those strategies", she added.
Among the recommendations to deal with the situation include the need for strong advocacy for the implementation of the 2001 Migration Strategy and for a statement to be issued by the RNB to the leadership of the Caribbean Community (CARICOM) highest decision-making body.
Need comprehensive HR strategy
Guyana's Minister for Public Health, Volda Lawrence, in her address underscored the urgent need for a comprehensive human resource strategy that will boost the present workforce and prioritize the improvement of nursing education in keeping with current trends and best practices in the field.  "We cannot achieve the goal of our citizens being the healthiest in the Caribbean and the Americas, if we do not have at our disposal a core of highly qualified and professional dedicated health workers."
The meeting which ends on Friday, will provide an opportunity for reviewing progress and challenges in the sector, including an update on the collaboration with the Caribbean Examinations Council (CXC) with respect to the CXC-Managed Regional Examination for Nurse Registration (RENR).
The organizers said that it is hoped the meeting here will also agree on a number of initiatives including the ratification of the definition, regulation and Scope of Practice of Assistive Nursing Personnel and, in partnership with the Pan American Health Organization (PAHO), the Regional Strategic Framework updated and finalized.