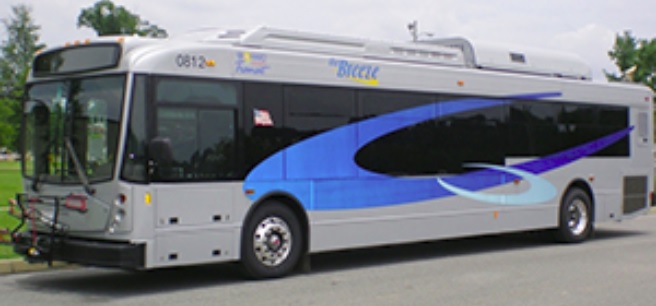 Broward County Transit (BCT) is adding 30 new 40-foot Gillig buses equipped with Wi-Fi service, mobile-friendly ticketing fare boxes and two interior passenger information display screens to its fleet. The new high-tech buses are expected to roll out on BCTs fixed routes by July.
The buses also feature low floor and ramp designs that will make boarding more convenient for passengers with disabilities, three position bike racks and an onboard camera system for added passenger safety.  
"The new buses are a welcome addition to our fleet and another example of BCT's commitment to delivering quality services and meeting the needs of our customers. The high-tech and user-friendly features offer our passengers more convenience, comfort, safety and a greater transit experience," says Broward County Transportation Director, Chris Walton.

The addition of Wi-Fi provides a new level of connectivity to BCT riders, bringing ease and convenience to those working, reading emails, or checking their social media accounts without impacting their cellular data plans. With over 100 thousand average weekday riders, these upgrades will modernize BCTs fleet and improve the customer experience.
BCT will begin testing the mobile ticketing feature later this year.