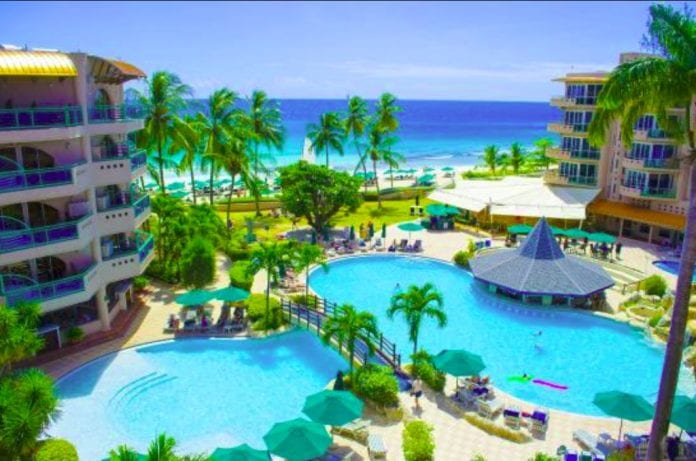 The Barbados Hotel and Tourism Association (BHTA), is pleased with reports the island's drinking water remains safe in the wake of travel advisories issued by the United States and Canada.
Chairman of the Barbados Hotel and Tourism Association (BHTA), Roseanne Myers, made the comment during a recent joint press conference by the Ministry of Health, the Ministry of Foreign Affairs and Foreign Trade and the Barbados Water Authority (BWA).'
Water meets standards of WHO
"This is very encouraging news for us especially as we get ready to promote the island at one of the largest marketing events, Caribbean Travel Marketplace in Puerto Rico from January 30 to February 1. Based on these statements we can take a message to our travel partners that our drinking water is safe and meets the standards of the World Health Organization (WHO)."
However, she said the BHTA remained very concerned about the possible impact of a second health alert issued by the United States Embassy on the island.
Unfortunate advisories
"These cautionary advisories are unfortunate, especially in the peak of the winter tourist season. However, we are heartened by the fact that the south coast issues are now engaging those at the highest level as they seek to bring this problem under control. We know a solution to the wastewater issue is in progress and want to reinforce the urgent need for speed as well as the importance of keeping the public fully informed during the process."
"The BHTA will continue to offer support to the various agencies wherever feasible, as we have committed over the past few months. We will also continue to keep our members and partners informed and updated as information comes to hand," Myers added.
Last week,  the Public Health Agency of Canada, issued the safety and security warning, advising its residents to avoid the affected area, while the US issued a health alert telling its citizens to "avoid water activities in the affected areas" along the south coast and to "beware of sewage on the streets."
Last month, investigations conducted by the BWA and consultants from Trinidad and Tobago revealed that a breach in the south coast sewage network was responsible for overflows.
The BWA then said it has been working assiduously to address the situation by flushing blocked lines, installing a sewage bypass and putting measures in place for the reactivation of the Lift Station on the outskirts of the capital, in order to facilitate the connection of the south coast sewage network to the one in the city.