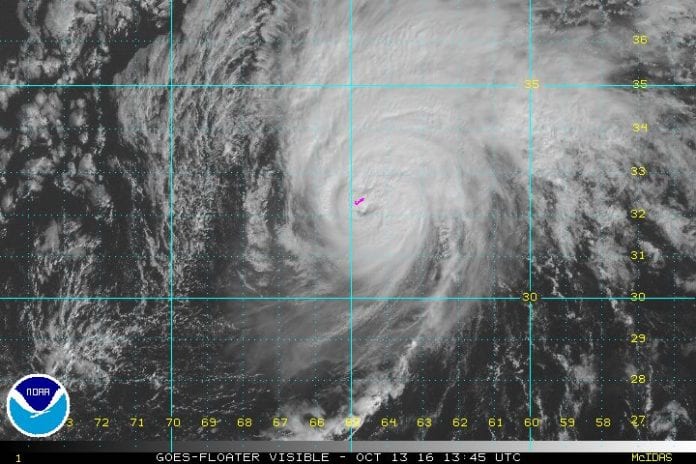 BERMUDA
Hurricane Nicole, slammed into Bermuda on Thursday as a Category three storm  – the strongest to hit the island since Hurricane Fabian in 2003.
The Miami based National Hurricane Centre, says Nicole hit, just shy of a Category four storm.
Late Wednesday, the island came to a virtual shutdown as the hurricane bore down on the island ahead.
Most businesses boarded up and closed at lunchtime, airlines cancelled flights while schools also closed and will not reopen until Monday.
Nicole formed as a tropical storm south of Bermuda last Tuesday and did a U-turn on Sunday night as it headed the island.
Nicole had previously meandered erratically while intensifying to a Category 2 hurricane with 105 miles per hour winds last Friday while far from land.
It began to weaken as it drifted further south but roared back to life.
Bermuda's only brush with a storm this season came last month when Tropical Storm Karl dumped around four inches of rain on the island but it caused no serious damage.