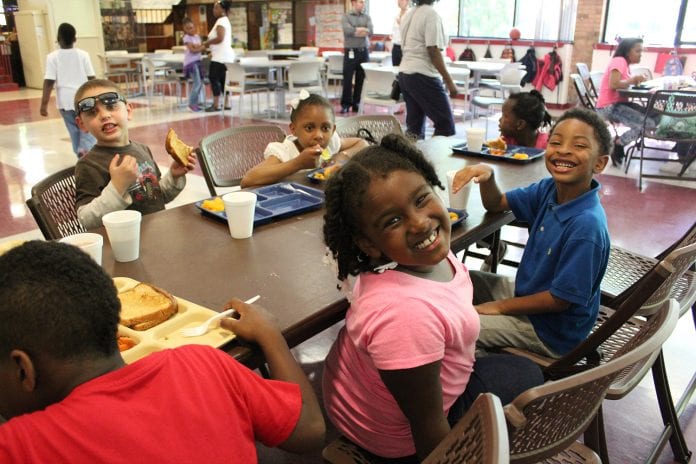 BCPS launches after-school supper program
The Broward County Public School District (BCPS) has announces the launching of new school feeding programs for students. Starting for the 2016/2017 school year, 10 new Aftercare Supper Program sites will be opened in the district, with 94 schools offering the supper after-school programs. The additional services seek to provide for the nutritional needs of students
The project is part of the national Child Care Food Program (CCFP), a federally funded program which provides healthy meals and snacks in the child care setting. Students enrolled in aftercare programs at the schools below enjoy a nutritious early supper at school. Meals meet all USDA requirements and include a milk, fruit, vegetable, grain and meat (or meat alternate), and are offered in the school's cafeteria. The healthy meals are also provided at no charge to students.
The new sites include: Atlantic West Elementary School, Broadview Elementary School, Deerfield Beach Elementary School, Flanagan High School, Fox Trail Elementary School, Lake Forest Elementary School, Pinewood Elementary School, Silver Lakes Elementary School, South Broward High School and Walter C. Young Middle School.
According to recent data, about 67 percent of low-income families in Florida cannot afford to feed their children nutritious meals. Research shows that hunger can hamper a child's academic achievement. A study from Journal of School Health show children whose nutritional needs are not being met during their formative years show poor academic performance in school, affecting the child's future educational attainment, income, health, and quality of life.