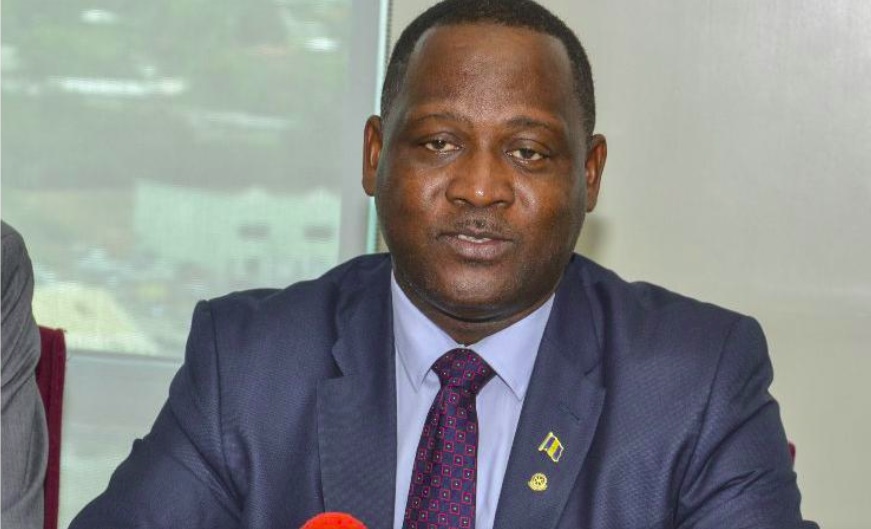 The former Minister of Industry, International Business, Commerce and Small Business Development in Barbados, Donville Innis has been indicted in the United States with conspiracy to launder money and money laundering, following his alleged acceptance of bribes from a Barbadian insurance company in 2015 and 2016.
Released on bond
Inniss, 52, was arrested last Friday and was arraigned on Monday before United States Magistrate Judge Julie Sneed in the Middle District of Florida at the federal courthouse in Tampa. He was released on a US$50,000 bond. A three-count indictment was unsealed in federal court in Brooklyn.
According to the indictment, between August 2015 and April 2016, Inniss engaged in a scheme to accept approximately US$36,000 in bribes from high-level executives of an unnamed insurance company headquartered in Barbados and launder that money through the United States.
Enabled government contracts
In exchange for the bribes, Inniss leveraged his position as the Minister of Industry to enable the Barbados company to obtain two government contracts. He concealed the bribes by arranging to receive them through a dental company and a bank located in Elmont, New York. The insurance company executives transferred the funds to the dental company using an invoice falsely claiming that the payments were for consulting services.
During the time of the charged conspiracy, Inniss was a legal permanent resident of the United States residing in Tampa, Florida, as well as Barbados.
As charged in the indictment, Inniss abused his position of trust as a government official by taking bribes from a Barbadian company, then laundered the illicit funds through a bank and a dental company located in the Eastern District of New York. "The Department of Justice will continue to hold accountable corrupt government officials here or abroad who use the U.S. financial system to facilitate their criminal conduct," stated United States Attorney Richard Donoghue.
Assistant Attorney General Benczkowski added: "Donville Inniss allegedly used the U.S. financial system to launder bribes he received while serving as a government official in Barbados. These charges demonstrate the commitment of the Department and our law enforcement partners to hold accountable anyone who seeks to use our financial system to promote or launder the corrupt proceeds of their crimes."