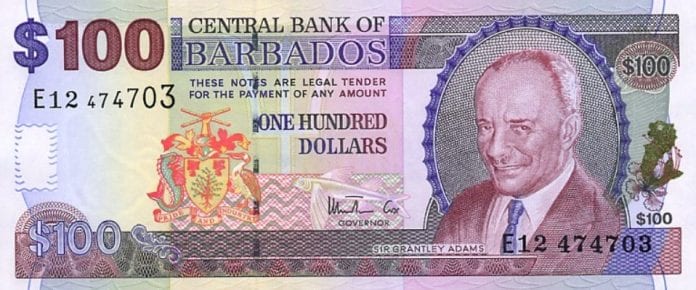 Barbados is considering relaxing its decades-old foreign exchange measures in a bid to attract foreign exchange into the island, a senior government advisor said.
However, Government's Special Economic Advisor, Professor Avinash Persaud, also the Mia Amor Mottley administration, which came into office in May this year and has been struggling to revitalize n ailing economy with the assistance of the International Monetary Fund (IMF), would not be rushed into dismantling the controls.
Not in a rushed way
"We are not going to do it in any rushed and rash way. The country is going through a tough adjustment in order to protect our peg. We are not going to endanger the peg," he told a panel discussion discussing Bridgetown's decision to enter into a multi-million dollar Extended Fund Facility (EFF) with the IMF.
Must be phased in
Persaud told the panel that Barbados' competitiveness must first be right and its reserves sufficient to cushion any potential shocks that might confront a small economy.
He said the relaxation of foreign exchange controls by the Central Bank of Barbados is a long-term process that is to be phased in.
The economist said with nearly US$500 million in financial support from the IMF, the Inter-American Development Bank (IDB) and the Barbados-based Caribbean Development Bank (CDB) for the Barbados Economic Recovery and Transformation (BERT) program, the funding would lay the foundation toward removing the controls.
Don't return to the old days
But, he  warned against Barbados turning to the days when foreign exchange was "leaking all over", partly due to the printing of cash, thereby forcing the Central Bank and exchange control officers to tighten the screws on money outflows even though investors were to be allowed to repatriate the returns on their investment.