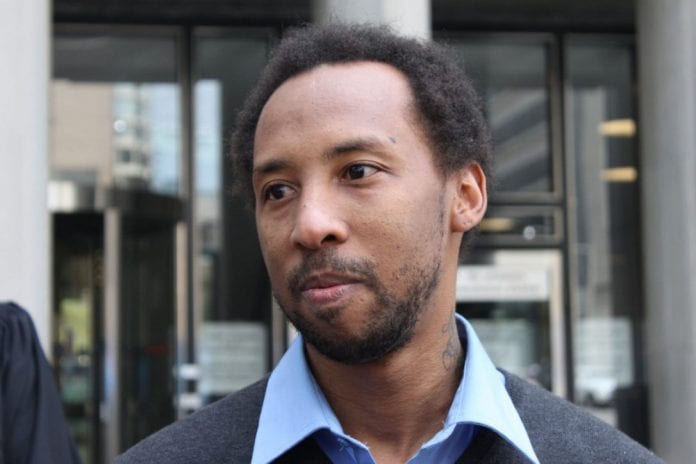 A court in Canada has decreed that a Barbadian man who was held in detention for 18 months in that country be released.
The man, Ricardo Scotland, 38, had been denied normal privileges as he was being held in a maximum-security facility at an immigration detention center in Canada. In total, he had spent 18 months in detention over a two-year period.
Endless circuit of mistakes
On Monday, he was granted his freedom by Ontario Superior Court Justice Edward Morgan who declared Scotland was incarcerated for "no real reason."
In his ruling, Justice Morgan said Scotland was unable to get out of custody because he was caught "in an endless circuit of mistakes and unproven accusations" made by the Canada Border Services Agency (CBSA) and the Immigration and Refugee Board (IRB).
"Nobody knew why he was detained," Justice Morgan said, describing Scotland's imprisonment as oppressive and nightmarish.
No previous criminal record
Scotland has no previous criminal record. He was detained by the CBSA as a flight risk while his refugee claim was being processed. The detention was based on alleged breaches of conditions related to criminal charges that were later stayed by the Crown. One of the allegations – or what the judge described as a faux breach – was he failed to notify the CBSA about a change of address after his arrest.
Scotland, however, did call the CBSA to notify them he'd been arrested after the police raided his home, but no one picked up, the judge noted.
Wake up call
Scotland's lawyer, Subodh Bharati, said the case should serve as wake up for call for scores of immigrants who have been detained by Canadian authorities.
"I hope people realize what happens to people who aren't Canadians in terms of immigration detention.
"Sadly, Scotland is not alone. Dozens of immigration detainees have applied to the Superior courts for a writ of habeas corpus — a remedy to determine if a person's detention is lawful," the judge said.
Scotland, and his 13-year-old daughter who both applied for their refugee status in December 2010 will now have the refugee hearing on September 22.