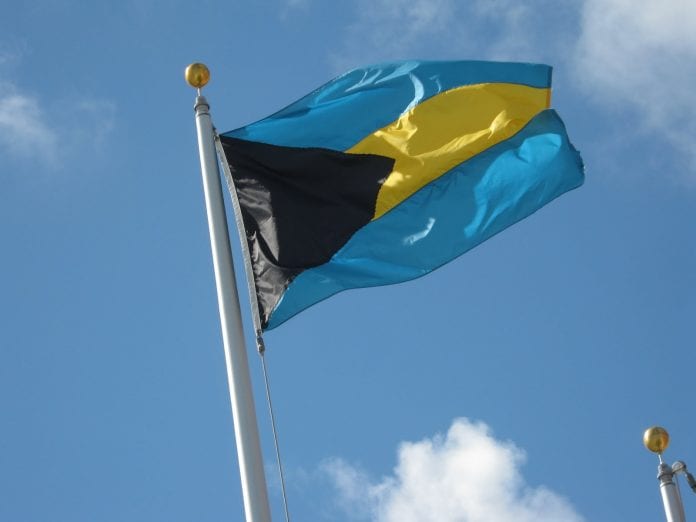 The Bahamian Flag will be raised at Miami's City Hall on July 28th, marking the first time an international flag will be raised at the building.
Corky Dozier, representing Tomas Regaled the Mayor of the City of Miami, during an Ecumenical Service marking the 43rd anniversary of the Independence of The Bahamas and as part of the City's celebration of its 120th year anniversary. Dozier said that in addition to the flag making history in Miami, in September the city will unveil a monument of a Bahamian woman, Mariah Brown, who was the first laborer to come to work in Miami also working in the hospitality industry.
The Ecumenical service, annually hosted by the Consulate General Office of The Bahamas in Miami, drew a large attendance of local Bahamians and friends of The Bahamas. The Honorable Fred Mitchell, The Bahamas Minister of Foreign Affairs, was in attendance at the annual event with remarks about the country and the contributions to the U.S in addition to Dozier who also who gave a brief history of the contributions of Bahamian immigrants to South Florida, noted that they were the first and made the greatest contribution to the foundational development of the city.
The service took place at St. Matthew's Missionary Baptist Church, Miami, pastored by Bahamian, Rev. Dr. Vincent Brown. Dr. Brown spoke briefly to the audience on "Why We Celebrate Our Anniversary of Independence" and read from the book of Joshua 4:1 through 5:2.