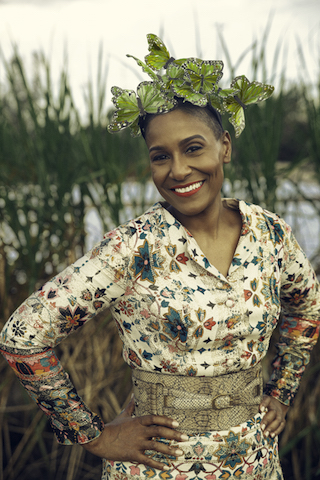 Natasha D. Mayne, an attorney with Jamaican roots, is the owner of The Mayne Law Firm, P.A. with offices in Davie and Miramar, Florida.
A family/marital and commercial/business litigation attorney, and also a certified family law mediator and Guardian Ad Litem, Mayne's unprecedented style and witty personality make her stand out in the legal arena. She takes her clients' matters personally, which fuels her passion to provide top-notch and innovative lawyering.
Highly regarded for her ability to assist clients in addressing and extricating themselves from difficult and potentially costly situations, throughout her career Mayne has achieved favorable results for a diverse group of clients in cases related to commercial litigation, business law, contract law and family law. As a commercial/business lawyer, she has assisted prominent hospitals and businesses throughout Florida with day-to-day legal guidance on how to protect themselves from lawsuits, and has also litigated complex matters successfully.
For family law, Mayne is a firm believer in using mediation and collaborative law whenever possible, and is most often able to settle cases out of court. She understands the emotional and financial difficulty of divorce and works hard to settle cases calmly and quickly.
She considers compassion a primary focus of her work as an  attorney, and has used it to help her settle and litigate all aspects of family law, including contested and uncontested divorces, paternity suits, adoptions, child support, temporary and permanent child custody and support issues, spousal support matters, division of property, both civil and domestic violence restraining orders, name changes, guardianships, as well as modification and enforcement of family law orders and judgments.
However, if litigation is necessary to protect the best interest of her clients, Mayne is known to not back down and aggressively litigate.
In addition to growing a successful law practice, Mayne serves on boards for numerous professional and charity organizations. She is also a radio and television personality, and hosts various community events throughout South Florida.
Mayne shares how and why she takes a unique mix of spirituality, style and a visionary mindset to her work.
CNW: What's the essence of your spiritual belief system, and how has it helped you on your journey to success as a lawyer?
NM: The essence of my spiritual belief system is built on two simple principles: Everlasting Love and Grace. The embodiment of these two words is Jesus, who I recognize as God-in-the-Flesh, the nucleus of my being.  My spiritual connection to God gives me the strength to know that no matter what I may experience in life, I will overcome. Accordingly, every time I overcome a situation my faith is fortified a billion times more. At this point in my life, I am a solid rock built on everlasting love and grace which is my vehicle to success. I fellowship with God EVERY DAY through prayer and he responds always, whether it is through our spiritual connection or another human being. The beauty in having a rich relationship with God is that he always answers and he is always right on time.
CNW: Your vibrant sense of style isn't typical in the legal world. What inspires you to go outside the box, and what message, if any, would you like to world to receive from your sense of style?
NM: Truly, my sense of style comes from my big personality. My style is very bold, authentic, and opinionated, just like my personality. I wear what I like, and I refuse to be boxed into any category. If I feel like a lawyer, I will dress like one, and if I feel like a queen or model, I will dress like one. My message is for people to dress the way they want the world to address them.
CNW: What are the challenges for Caribbean Americans within the legal field, and what would advice would you give navigating these challenges?  
NM: No matter where you are from, as a minority woman lawyer, there are serious challenges in the practice of law. First, according to the Bureau of Labor statistics, law is one of the least racially diverse professions in the nation, and 88% of lawyers are white. This is one of the principal challenges. Women are treated with double standards and biases. Second, women and minorities are often left out of the networks of mentoring and sponsorship that are critical to career development. With that said, I have learned to overcome the challenges by consistently researching my competitors and making sure I stay above the game with technological sophistication, continuing legal education, placing myself in advantageous networks and branding myself like a revolution all by myself.  It takes a lot of work, and I am willing to do it as winning in this field is all about evolving and making your practice legendary.