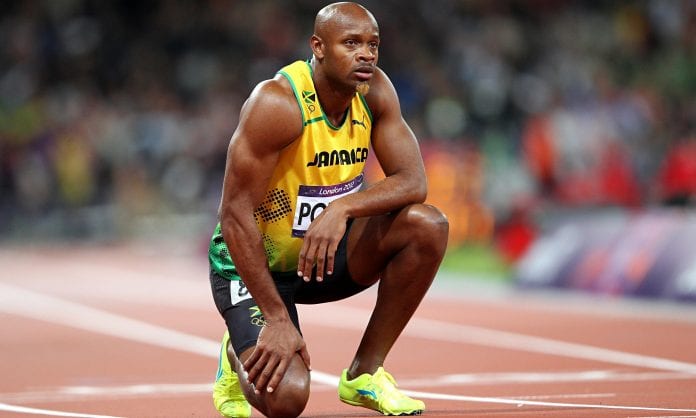 Asafa Powell says he is not looking past 2018
The 2018 Commonwealth Games in Australia may be the last time Asafa Powell don's his running spikes.
The man dubbed the sub-10 king because of his world-record 98 legal times below 10 seconds in the 100 meters, said the Olympic Games in Tokyo in 2020 is too far away for him to consider.
"I am not thinking about 2020 right now, the farthest I will be going is 2018, maybe the Commonwealth Games and that's where I see myself, just two years and not 2020," said Powell, who was in India as brand ambassador for Airtel Delhi Half Marathon's (ADHM) on Sunday.
Powell, who turns 34, last Wednesday, held the world record (9.74) for the 100m in 2008 before it was broken by Usain Bolt in May that year. He subsequently lowered his personal best to 9.72 in September that year.
Powell, who was part of the winning 2008 quartet in 4x100m relay at the 2008 Beijing Olympics, said the competition in track and field was growing with each passing day.
"In Rio 100m finals, there were six runners who ran under 10. Currently there are so many people who can run sub 10s," he said.
"Sports is evolving. The athletes are getting more technical. The coaches are doing a lot more. The sport has come a long way. Eight athletes in the finals who all were capable of going sub 10s."
"A lot has changed and it's going to get better and better as we go further. We know guys from all over the world who can run sub 10s, may be we will have guys from India who can run sub 10s soon," he added.