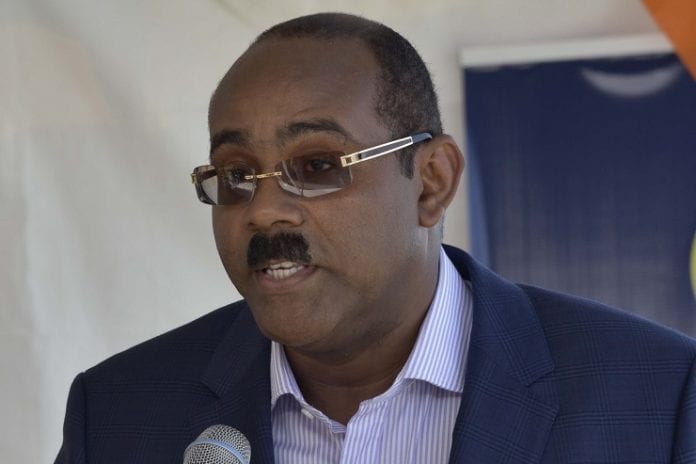 Antigua and Barbuda looks to Trump to end long standing gaming dispute
The Antigua and Barbuda government says it is looking to the new Donald Trump administration in a bid to end its long-standing battle with the United States over online gaming.
Governor General Sir Rodney Williams in delivering the traditional Throne speech at the start of a new session of Parliament on Monday, said that the Gaston Browne administration is also seeking to enact legislation to help it deal with the matter.
In 2005, the World Trade Organization (WTO) ruled that Washington had violated international trade agreements by prohibiting operation of offshore Internet gambling sites. Antigua claimed that it lost US$3.4 billion a year due to the US action, but the WTO awarded the island US$21 million.
But in its final ruling, the Geneva-based WTO allowed Antigua and Barbuda to suspend certain concessions and obligations it has under international law to the United States in respect of intellectual property rights.
In September 2014, the Browne administration said that it was seeking US$100 million to settle the dispute, admitting that while the figure represents a reduction on what St John's had originally been demanding, it is negotiable and could be a mixture of cash and kind.
Last July, Prime Minister Browne in a radio and television broadcast, said his administration had dismissed a proposal by the United States to end their long-running dispute and said Washington now owes the island in excess of US$200 million. Browne said that since his party came to office in June 2014, it has engaged the US authorities in discussions.
In his address to legislators, the Governor General acknowledged that the United States "is a very powerful and wealthy state capable of inflicting harm.
"My government believes that the new administration that is about to take office will recognize the lawfulness and justness of our actions and will quickly settle the differences that have kept our negotiators apart. "Hopefully the US would not turn to intimidation and revenge," Williams said, indicating that the government is moving to enact legislation to settle the issue.
Sir Rodney said that the government is expected to pass laws to recover the revenue it has lost as a result of the dispute.