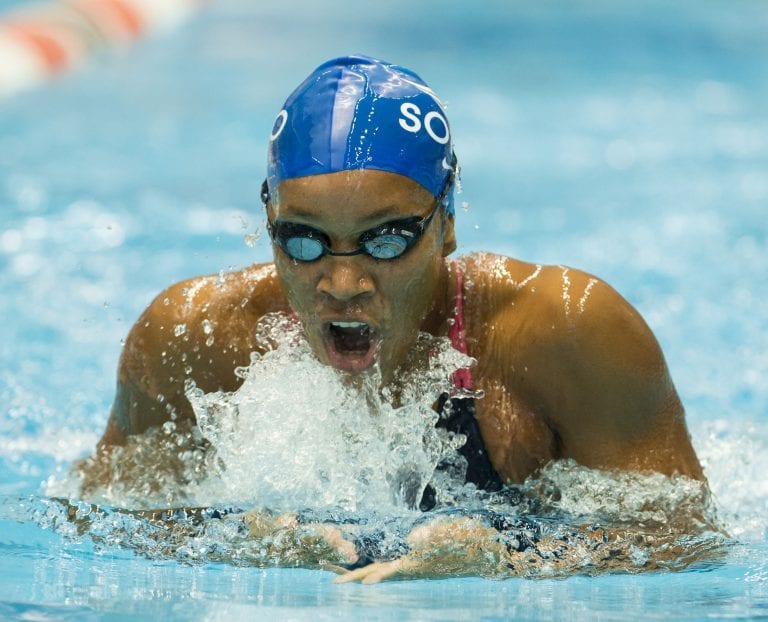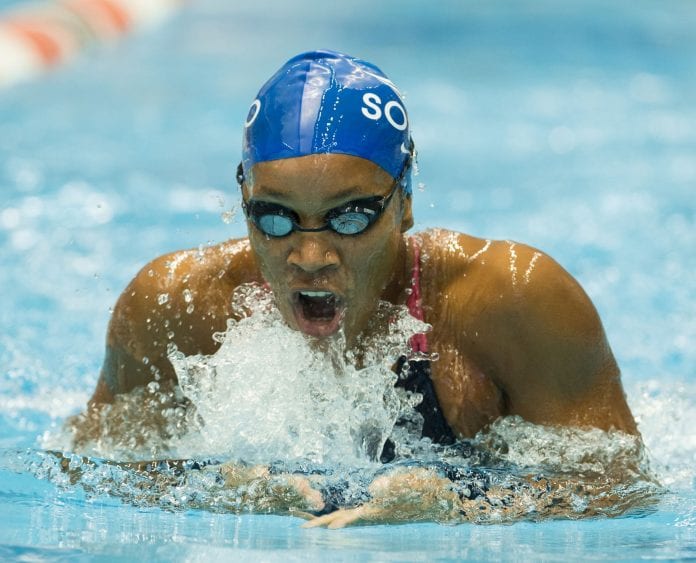 Jamaica's swimming star Alia Atkinson won gold in the women's 100 meters breaststroke at the 2016 FINA World Short Course Championships in Windsor, Canada, Sunday night.
Atkinson, the joint world record holder in the event, clocked 1:03.03 to defeat Americans Lilly Kong, 1:03.35, and Molly Hannis, 1:03.89.
The gold brought Jamaica's and Atkinson's medal tally at the meet to three. She had captured silver in the 50 metres breaststroke and a bronze medal in the 100 metres individual medley.
Atkinson, who went into the final with the third-fastest time, 1:04.72, saved her best for the medal round as her semi-final on Friday came shortly after she had contested the 100m individual medley event.
In the final, she led all the way, clocking 29.82 seconds for 50 metres, just ahead of Kong (29.86). Atkinson was strongest in the last 50m, however, and was pulling away at the end.