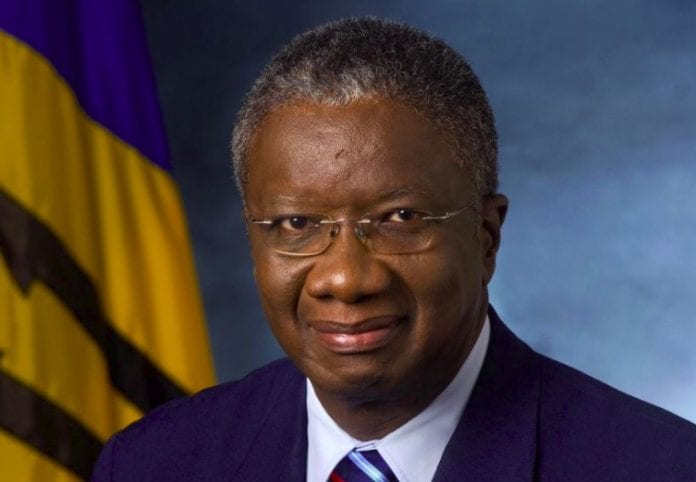 Prime Minister Freundel Stuart has warned the opposition Barbados Labor Party (BLP) that it would take more than the crowd at the Heroes Day picnic and rally to remove his ruling Democratic Labor Party (DLP) from office in the May 24 general election.
Unfazed by 'sea of red'
"It takes a lot of work than that to unearth us. As the people say, 'We ain't now come town, we have seen all of this already,'" said Stuart as he told reporters he was not fazed by the "sea of red" that engulfed the Ermie Bourne Highway over the last weekend.
BLP leader Mia Mottley has already indicated her party is also not going overboard as a result of the huge turnout, saying it was no guarantee of victory at the polls.
Biggest political crowd seen in 29 years
"I have to confess that when (we) started this in 2008, I never thought that we would see a crowd like this. This is the biggest crowd that I have ever seen at a political event in my 29 years of politics in Barbados. This crowd is huge, but I want you to draw brakes and pause because as huge as this is, it does not represent 51 per cent of the voting public of Barbados," Mottley said.
"You and I know that we are not in it just to have a good time but we are in it to change the country and to give people hope again. So, we have work to do because you know as Bob Marley said 'who feels it knows it.'" she said.
The BLP leader said "It is all well and good to say DEM (DLP) is the worse, but if we don't do something about it we are no better than DEM. Give me and my team this one and we would earn the rest… I want to do right by the people of this country but we can only do it if we join forces to bring the best Barbados possible," she said.
Stuart, who said he had not seen the pictures of the BLP activity, insisted the his party was not into any "gimmick" hinting that  the BLP had apart from providing free transportation for people had also commanded people to get on board.
He said that the truth about which party has the majority of support will be determined on May 24.
Stuart, who is contesting the St. Michael South seat, said he was also confident of regaining the constituency for the DLP.