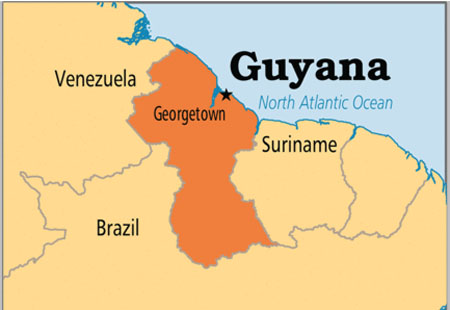 Guyana has launched a 16-day campaign aimed at the elimination of violence against women.
"There have been too many brutal acts of violence against women and girls," Social Protection Minister Amna Ally said, noting that the move to end violence against women is a social, political and civic duty of everyone.
Must address gender inequalities
"If we do not address gender inequalities and discrimination against women it will become almost impossible to accomplish Goal 5 of the sustainable development goals (SDGs), on achieving gender equality and empowering all women and girls thus, impeding the development of our nation."
Sexual Offences Court
The government says together with its local and international partners, it has been implementing crucial mechanisms through the establishment of the Sexual Offences Court and the recent adoption of the Model Guidelines for Sexual Offences in the Caribbean.
It said these will further facilitate the implementation of international conventions Guyana has ratified, in order for our domestic laws and plan of action to effectively tackle sexual and domestic violence.
Ally noted that these model guidelines form part of a comprehensive approach to improve the management of sexual offence cases and the treatment of witnesses and survivors of sexual offences.
Sixteen days of activism
In recognition of the '16 Days of Activism', which officially started on Saturday, the Ministry of Social Protection in collaboration with its partners, will host several activities to raise public awareness and mobilise stakeholders throughout Guyana.
The activities will be held under the theme, 'Leave no one behind, let's collaborate to eradicate gender-based violence".