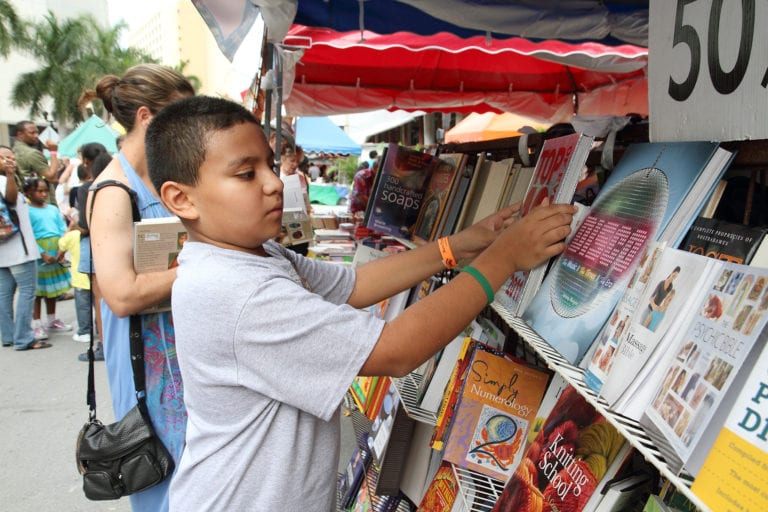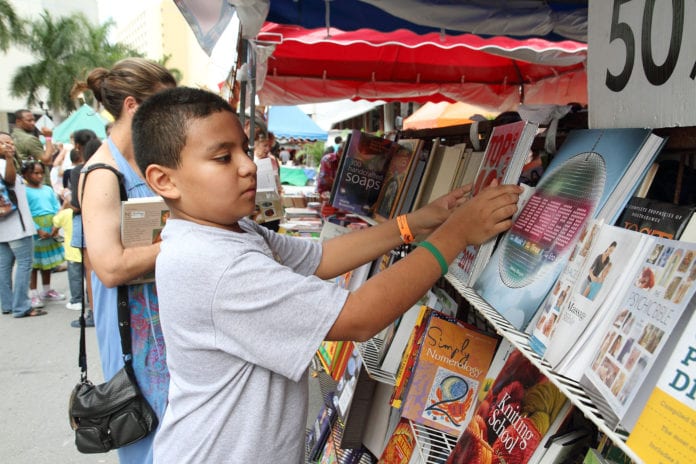 2016 Miami Book Fair features ReadCaribbean program
One of South Florida's more iconic events the Miami Book Fair opened yesterday at the Wolfson Campus of the Miami-Dade College in Downtown Miami, and continues through to Nov 20. The 33rd anniversary of the annual book fair features over 600 authors this year including Caribbean-American authors and those from the Caribbean.
With South Florida having a large Caribbean population, estimated at over 500,000 including immigrants from the English, French and Spanish Caribbean in recent years the organizers of the Fair has been making a special effort to engage Caribbean authors.
Underscoring the growth of Caribbean and Caribbean American authors this year the Fair includes ReadCaribbean, a program featuring extensive Caribbean-specific events, including readings and panel discussions, children's writers to inspire young readers, book signings, storytelling and music, plus publishers at the Street Fair.
One of the highlights of ReadCaribbean will be held on Saturday, Nov 19 at noon when four Caribbean women authors, Anjanette Delgado, Fabienne Josaphat, Katia D. Ulysse, and Donna Aza Weir-Soley., participates in a panel discussion, themed, "The Politics of Pleasure: Caribbean Women Writing About Sex. The panel discussion will be moderated by Hector Duarte Jr.,  and Jennifer Maritza McCauley.
This year the fair also features popular Americans, headed by 2016 Democratic presidential candidate Bernie Sanders. Sanders will be featured on November 19 at 6:30 pm at an event to held at  the Chapman Conference Center at the Miami-Dade College.
Other popular names and authors featured this year include political commentator James Carvelle on Nov 14; novelist Geraldine Brooks and columnist Maureen Dowd on Nov 15; talk show host Travis Smiley on Nov 16 and legal analyst and CNN commentator Jeffrey Tobin on November 17.
The full schedule of the fair including speakers and authors is available at the Fair's official website www.miamibookfair.com.