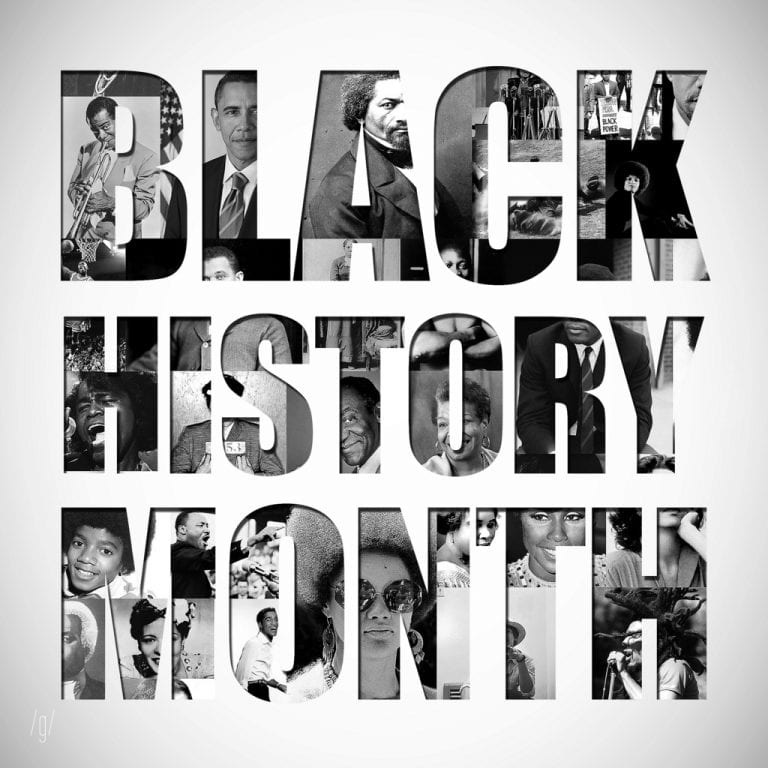 Following the passage of the 1965 Immigration Act which liberalized immigration to the United Sates, a new wave of migrants entered the US from the Caribbean.  The number of Caribbean immigrants was estimated at approximately one million between the 1970's and the early 1990's, with approximately half of these migrants coming from Jamaica.
During the 1970s a vast number of Jamaicans migrated to the USA mainly concerned about the political climate in that country. Several of these migrants sold their Jamaican assets, and moved entire families to the United States,  taking advantage of an immigration policy that allowed  siblings, parents, spouses and children to sponsor relatives., One of the conditions to obtain an immigrant visa in the 1970's and 80's was migrants should prove they could support themselves and not be a burden on the U.S. Welfare system. Most of the migrants from the Caribbean had skills which allowed them to quickly find jobs in America. This was the peak of the 'Brain Drain' from the Caribbean, with the region losing large numbers of its professionals and managerial personnel.    
As seen throughout this series, the state of New York (particularly New York City) was the destination of choice for Caribbean migrants up to the 1970's. However, in the later half of 1970 there was a gradual shift in this pattern with more migrants coming to South Florida.
Population shift to South Florida
Since the late 1970's and early 1980's large numbers of Caribbean migrant began to settle in South-West Miami, mainly Kendall, Cutler Ridge and Perrine. Most of these migrants bought homes in South Florida, but except for a few individuals, were not very involved in the building of a Caribbean community. Nonetheless, a (rather loosely knitted) Caribbean community evolved, and was to some extent held together by displays of Caribbean culture, found in a number of Jamaican restaurants and shops, like Island Delight in Kendall, Aunt I's and Dave's in North Miami; and Caribbean radio programs hosted by radio pioneers like Eddie Edwards, Ron Burke, Don Daley, Mike Andrews, the late Clint O'neil, and Winston Barnes. Winsome "Lady C" Charlton Hi-Class Promotions, operating continuous hours of Caribbean program on WAVS AM radio, featuring other pioneers like "John T" of "Morning Ride' fame.   
Caribbean-American print media
Despite the presence of major newspapers in the cities where Caribbean migrants settled, a Caribbean print media also developed. Notable pioneers include the Caribbean Echo newspaper launched in South Florida, and CaribNews in New York, in the 1980s. Today the Caribbean- American community is served by several newspapers including Caribbean Today and Caribbean National Weekly, and several Internet websites including NewsAmerica,com and SouthFloridCaribbeanNws.com
As the Caribbean-American community grew in South Florida, so did an identifiable Caribbean business community. This consisted of professionals – doctors, attorneys, dentists, realtors, accountants, and a plethora of restaurants, night clubs and Caribbean shops, selling most items that Caribbean migrants had missed back in their home nations, and crossing over to American customers.
Post Hurricane Andrew migration shift
Then in 1992, Hurricane Andrew, a devastating Category 5 storm, struck South Florida. The storm devastated South- West Miami, including the homes of several Caribbean-Americans migrants. The immediate result was a spontaneous migration of thousands of Caribbean nationals from ravaged South West Miami to Broward County, particularly Pembroke Pines and Miramar.  Around this time expansion was taking place in West Miramar and West Pembroke Pines, and several Caribbean migrants bought homes, creating, a very large Caribbean community in both cities.
Magnetic force
The expanding Caribbean population in Broward County became a magnetic force to other migrants from the Caribbean. Not only, were migrants flowing into South Florida from the Caribbean, they also came from Caribbean communities in Toronto and New York. From the mid nineties on Caribbean communities grew also grew rapidly in Sunrise, Lauderdale Lakes, Plantation, Cooper City, Coral Springs, Tamarac in Broward County; Boca Raton, Lantana,  Lake Worth in Palm Beach County; Port St. Lucie in St. Lucie County;  and in Tampa, Orlando, Winter Haven, and Melbourne in Central Florida.  Currently, the English-speaking Caribbean community in Florida has grown from approximately 200,000 residents in 1982 to approximately a million resident, including first, second and third generation Caribbean-Americans; and to approximately 7 million across the U.S.
Political influence
Gradually, Caribbean culture took roots in America, mostly evident in New York City and South Florida. Caribbean-American businessmen and developers like Jamaican George Barber and Trinidadian George Rahal were making their presence felt. Meanwhile, Caribbean-Americans also became visible in American politics. Following the steps of Caribbean-American political pioneers like Shirley Chisholm, and New York Councilwoman Una Clarke, Hazelle Rogers was elected to the City of Lauderdale Lakes Commission in 1996. This paved the way for the election of other Caribbean-Americans to city, county, state and federal governments, Notably among these are other pioneers like George Pedlar, Fitzroy Salesman, Winston Barnes, Astor Kinght, and Samuel Brown at the city level; Dale Holness at the county level, and, again, Rogers, Yoli Roberson  Barrington Russell,  and Daphne Campbell in state government, and  Colin Powell, Yvette Clark, Eric Holder, and Susan Rice in federal government.
Today, the Caribbean community is vibrant, making  significant contributions to different aspects of American life. This is considered a major accomplishment for a community of some seven-million people from several different Caribbean nations.
Unfortunate line of demarcation
Unfortunately, despite the significant contributions Caribbean Americans have made to America, and American Black History, a stubborn historical line of demarcation persists between Caribbean and African-Americans.
One of problems mitigating against a more effective unity is the difference in heritage of the two communities. Some American Blacks harbor the opinion that Caribbean migrants never really understood their bitter experience from slavery, through Jim Crow segregation and the struggles for, and after gaining, Civil Rights. On the other hand, Caribbean migrants remain proud of their Caribbean heritage, seeking to be identified as an autonomous ethnic bloc, separate from the African-American community.
Advocates seeking after a homogeneous black race believe  that while it's important for the broad Caribbean community to have its own autonomy, it's also important that the community not alienate itself from the African-American community.
To some extent, the historical experience of migrants from the English-speaking Caribbean is different from American born blacks.  These migrants experienced comparatively less racial prejudice or segregation living in the Caribbean. So, it's imperative that Caribbean migrants seek to learn and understand the African-American experience, and vice versa, for the two communities to have a stronger appreciation of each other.
Share similar roots in Africa
Undoubtedly, the roots of Caribbean and African-Americans are in the soil of Africa.  Although the experiences from the day the first slave ship sailed from Africa to North America and the Caribbean are different, both groups share a common experience coexisting in America. Caribbean- Americans are engrained in Black history, and Caribbean- American and African-American history is engrained in American history. Moreover, the development of the Caribbean-American community has strengthened the political impact of America's Black community.
The American Black community has the potential to be stronger the more African-Americans and Caribbean migrants assimilate. After all, America recognizes one Black race, celebrates one Black history, irrespective of the origins of those who comprise this race.
Next week: Profile of some Caribbean-Americans to Black history.